Life looks different
New experiences for people while people told to "Stay home. Stay healthy"
Since LSHS closed on March 13, people have been looking for and discovering ways to stay busy at home, as schools and many businesses are also closed in attempts to flatten the curve of the coronavirus. The Valhalla staff have photographed moments in their lives that signify the changes they are experiencing at this time, and we hope you enjoy and can relate.
Kamila Almaz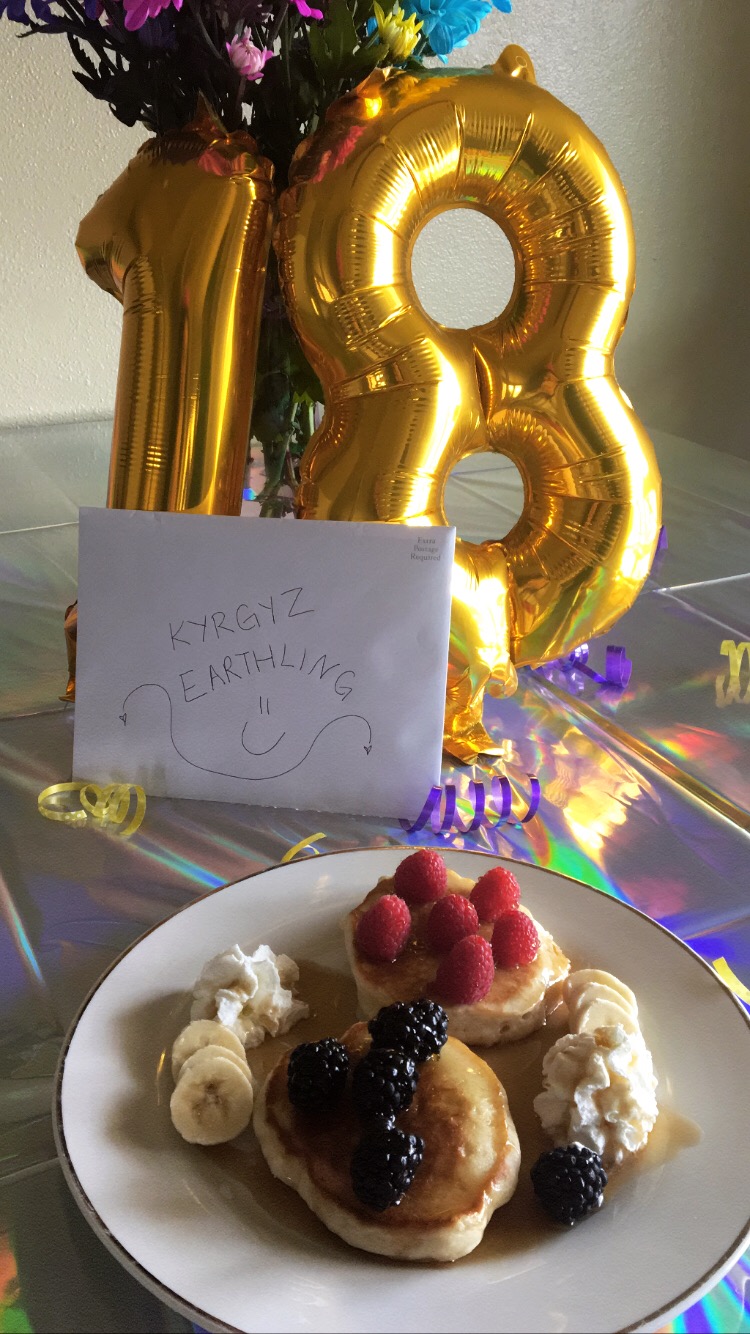 Quarantine! We all face big changes during this uncertain time. Did I ever think that I will celebrate my 18th birthday at the house during a pandemic? I could imagine anything but definitely not this.  But it didn't stop me from being happy and taking every advantage of it. I had an amazing day with my host family who tried to make this day special and I'm very grateful for that. We ate a lot of food, danced to my favorite music, watched Kyrgyz movies and had a make-up party! "There is no good or bad in life. Everything happens for a reason. It's all about how you REACT to things," I realized. I'm sending some positive vibes to everyone. Enjoy your time being around your family and maybe try to do something you've never tried before because now you have plenty of time for self-development!
Talen Anderson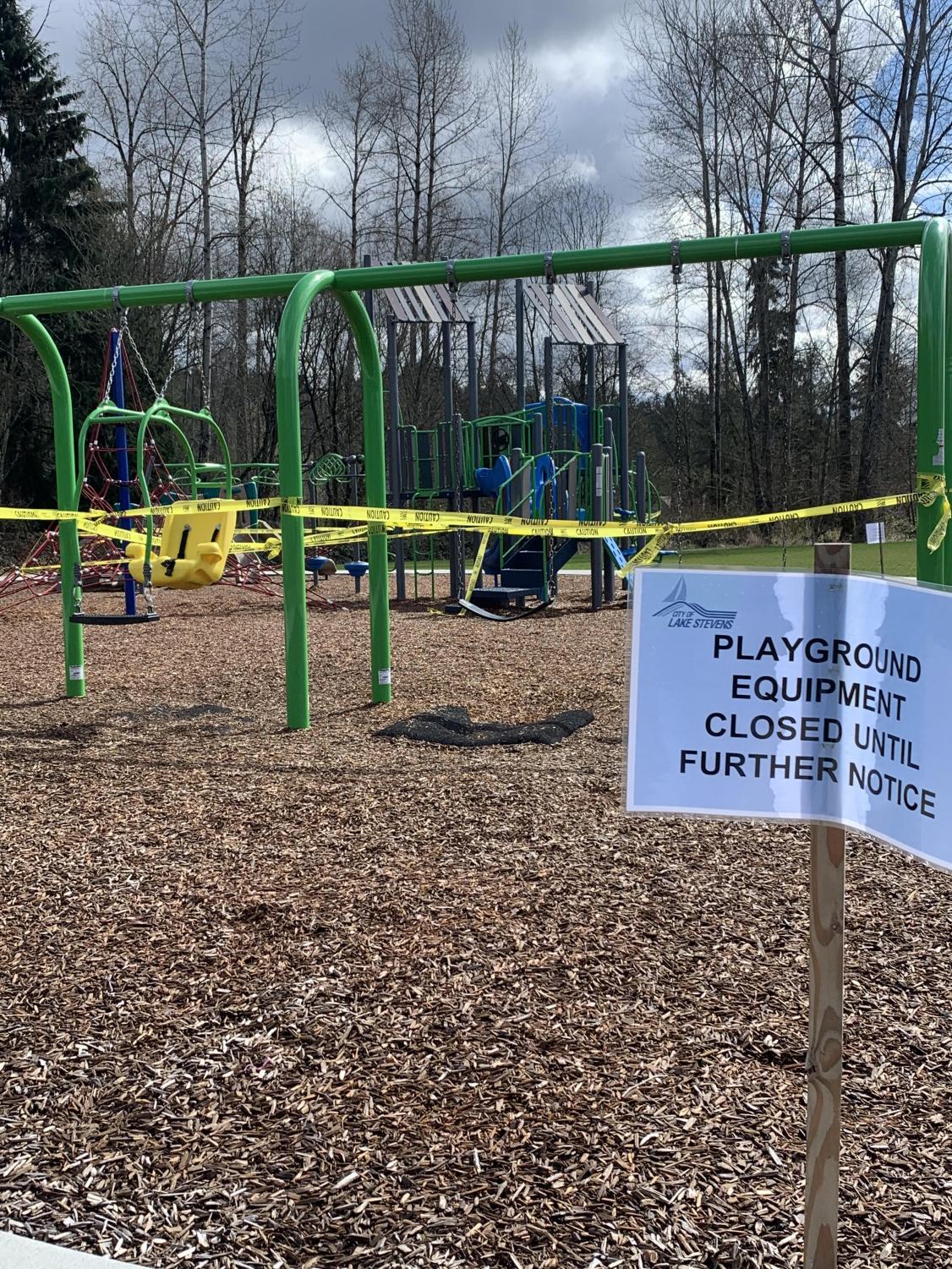 Playtime is over: Local playground at Lundeen Park in Lake Stevens is temporarily shut down because of the spread of COVID-19. The Coronavirus has taken away many basic comforts from citizens like going to the park with friends. "Being in quarantine is awful, but it's essential for this to pass. I just miss being able to be a normal person in life like being able to hang out with friends at the lake and park, or going on hikes with all my buddies… I just hope this all over quickly," Krew Anderson said.
Christine Cannal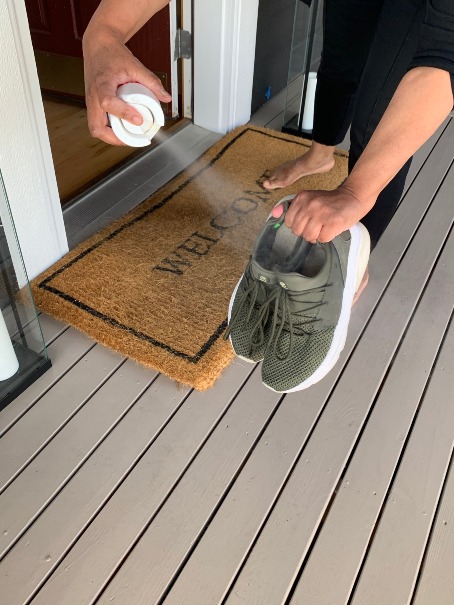 Taking precautions to avoid COVID-19: Taking precautions can save lives. Sharon Cannal sprays down her shoes with disinfectant spray before coming inside her house. She has been exposed to COVID-19 multiple times but has not yet contracted the virus. "I am an essential employee in the medical field, so my biggest fear has been bringing the coronavirus home and infecting my family," Cannal said.
Selah DeLong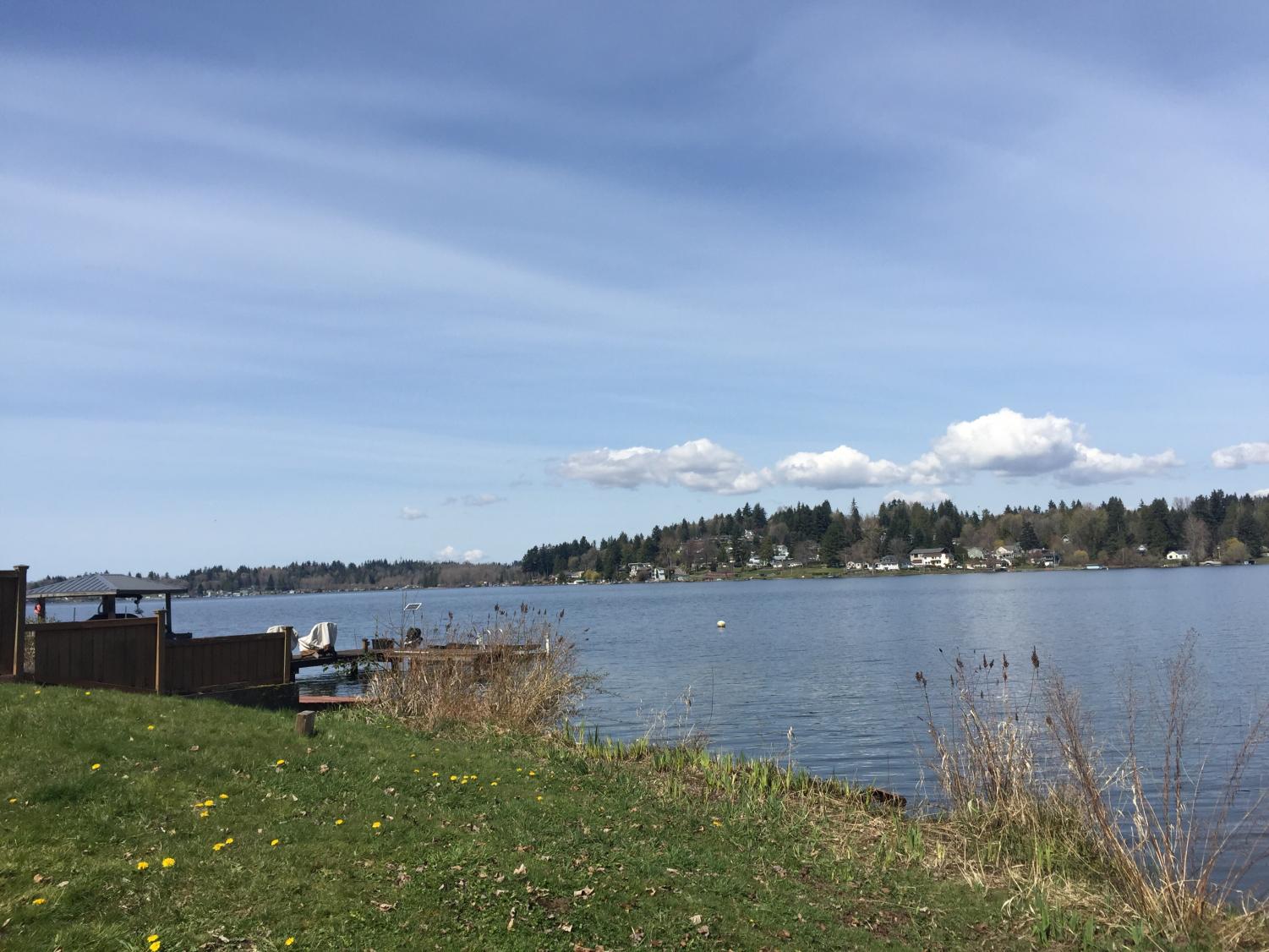 An empty lake: Due to the recent Coronavirus outbreak, Lake Stevens residents steer clear of lake activities. The lake, which the town is most known for, has been empty of swimmers and boats. Many students are unable to use the lake during their newfound free time (due to the school closure). "It makes me sad because the lake was a way for people to have fun, hang out, and visit with friends and family. And now, it's very still and quiet," Megan DeLong said.
Kieran Diezi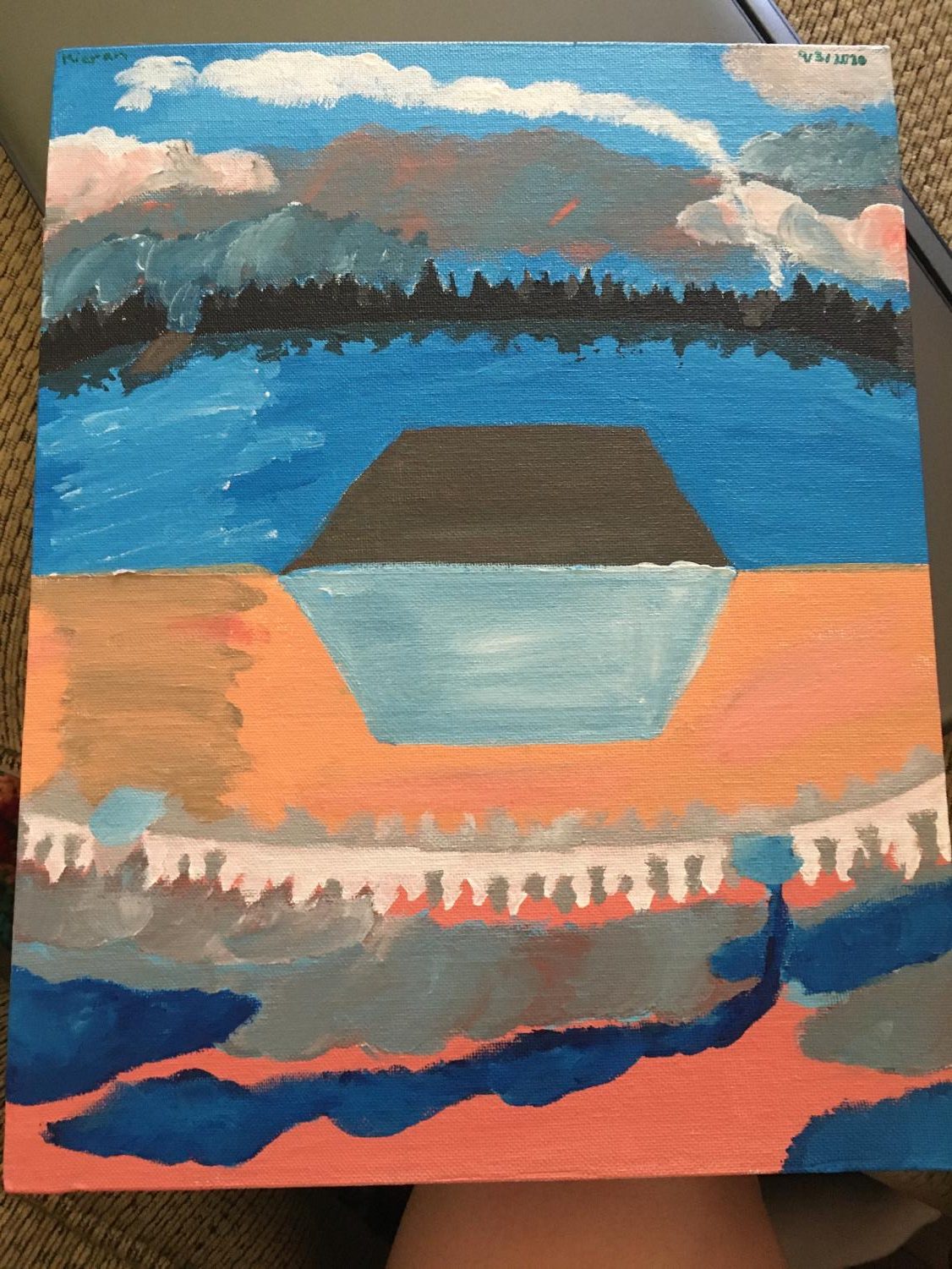 Painting marathon: During the quarantine, a lot of what I've been doing is painting to pass the time. From when I last painted, I've definitely improved over time. "It's a beautiful painting, but my favorite part is the top," Grandma Debbie Nelson said.
Jake Kirkland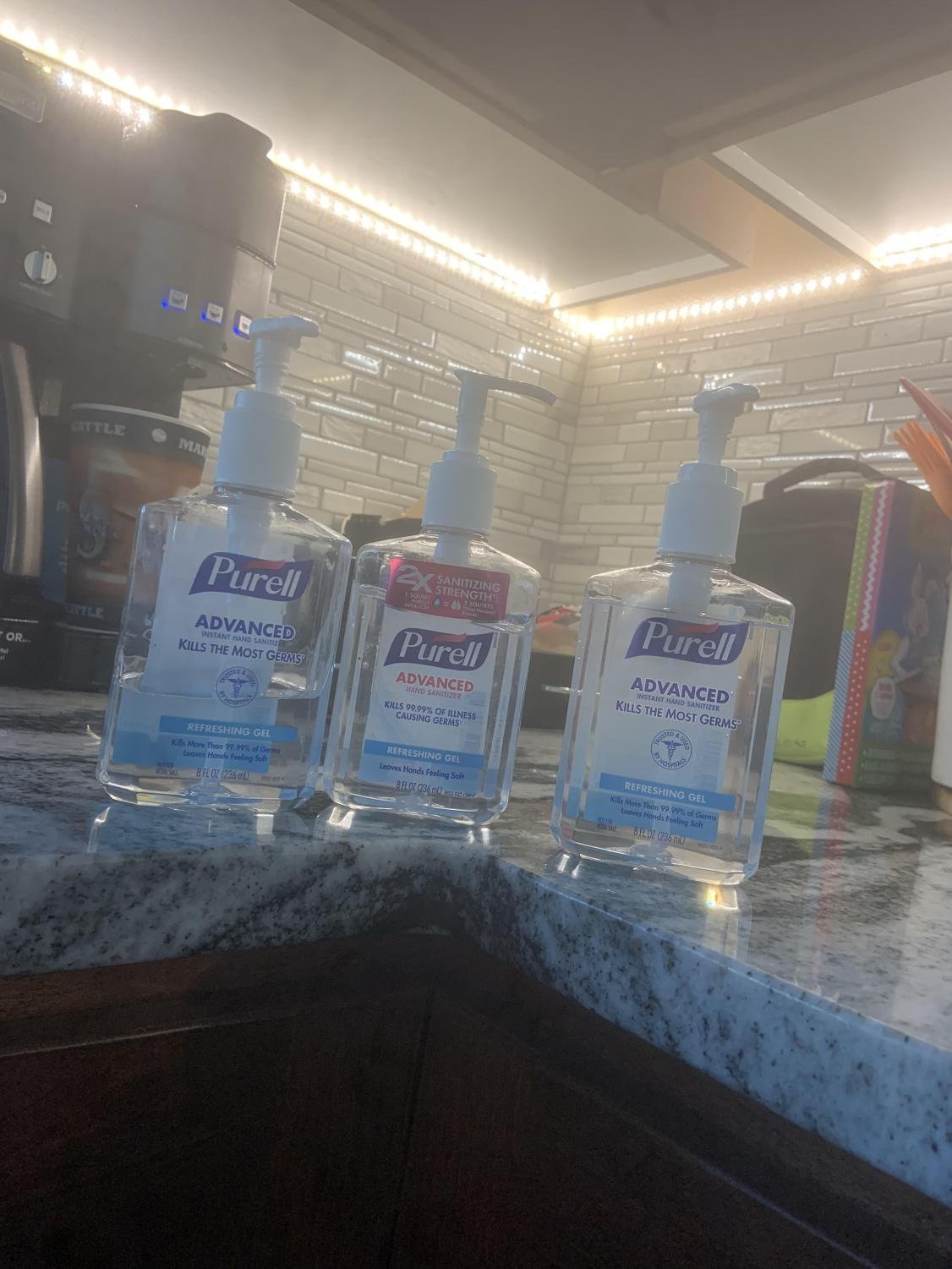 Cleaner than clean: Hand sanitizer is frequently used every day to keep our hands clean. This product is most likely sold out at your local grocery store. "Before my work sent everybody home, I snagged a couple of these bottles of hand sanitizer so we can have at home," said David Kirkland.
Jainaba Saidykhan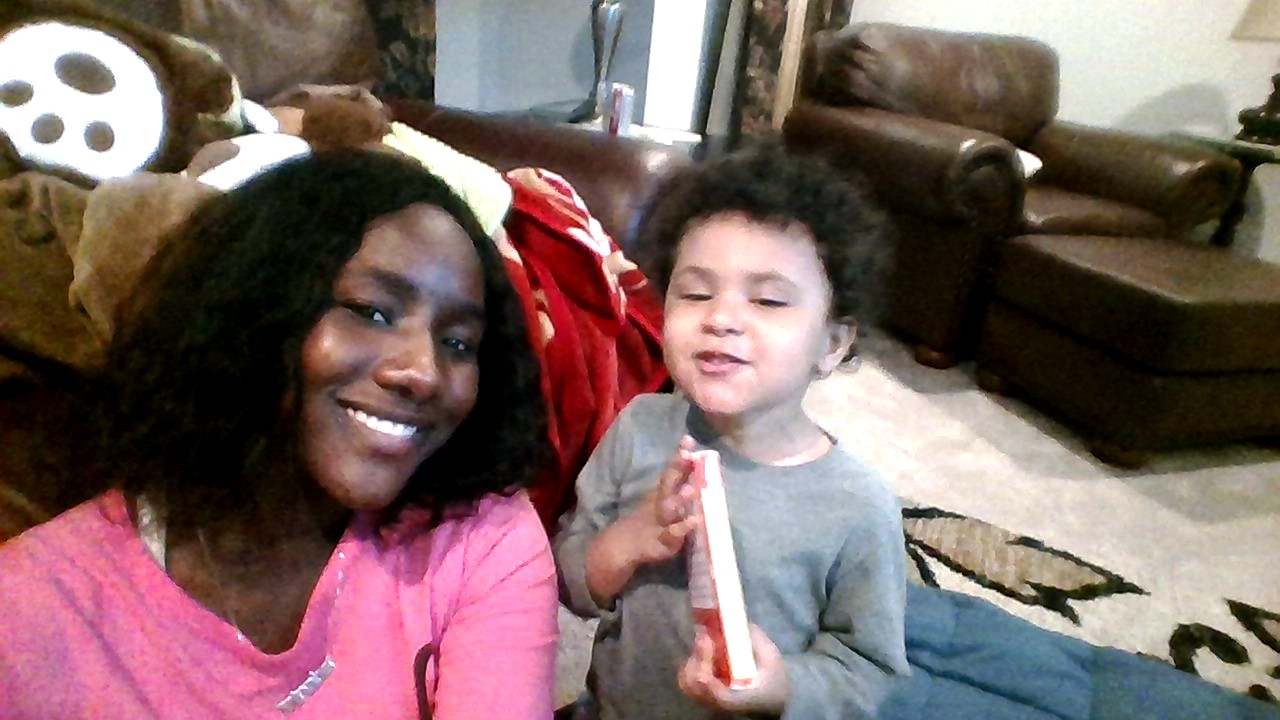 Thankful for family: Sitting in my family room reading a story called "Noisy Farm" to my 3-year-old baby brother Jonathan who's just beginning to learn how to read. I took the advantage to spend more time with my baby brother by reading stories, with him and doing more fun activities with him, like coloring, playing with his blocks, and I'm just really grateful for that because I usually go to school, come home and do homework and chores and don't get much time with him. This way I'm helping him learn how to read, building up his vocabulary little by little and to see that he's having fun him, and at the same time learning is amazing to see.  
Corsen Siconolfi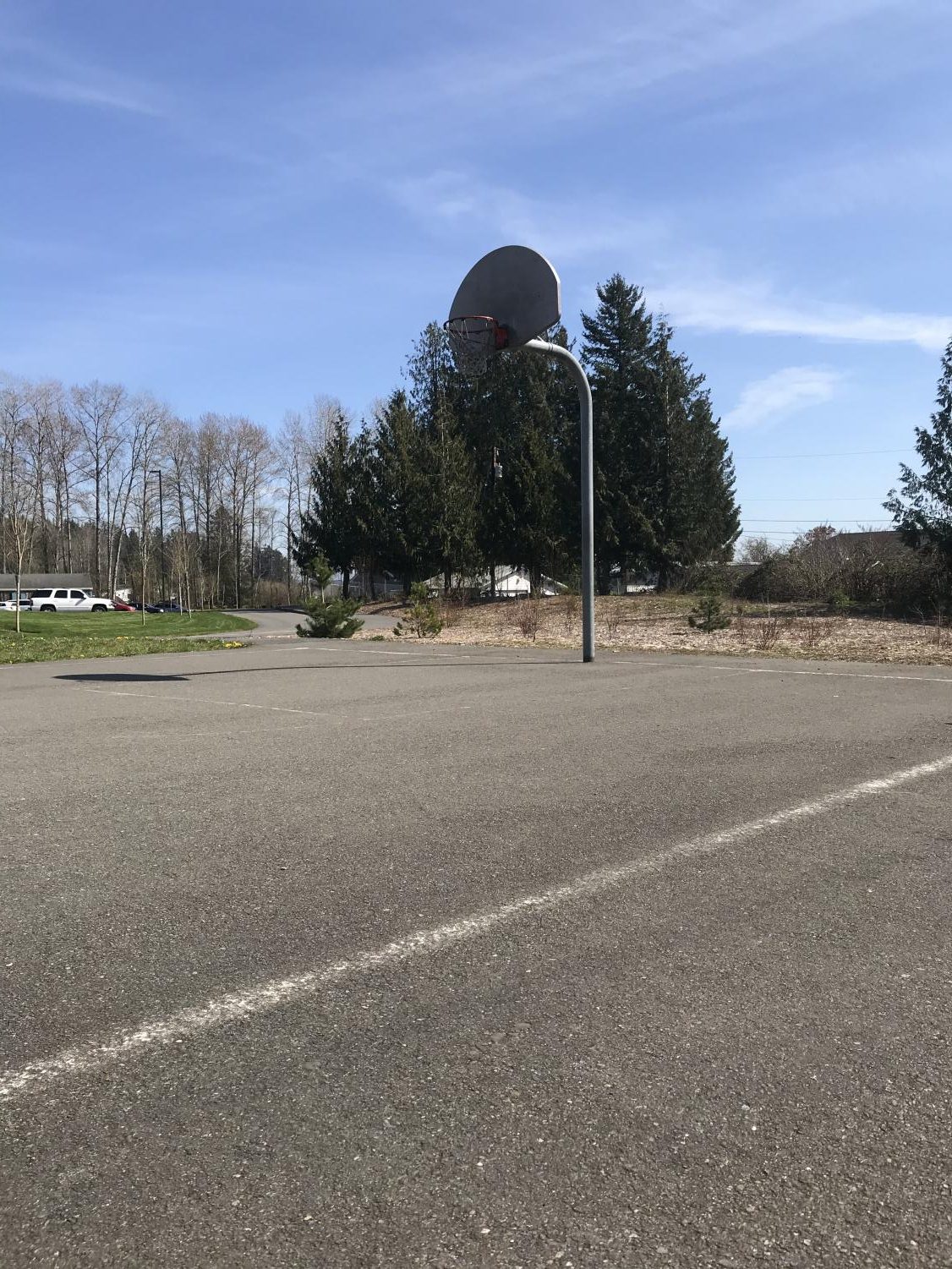 Barren Courts: The basketball courts at Lundeen Park are empty during the COVID-19 crisis. During a sunny day, the courts are usually full of people enjoying the weather. "The courts are really desolate and empty," Corsen Siconolfi said.
Kaylee Krause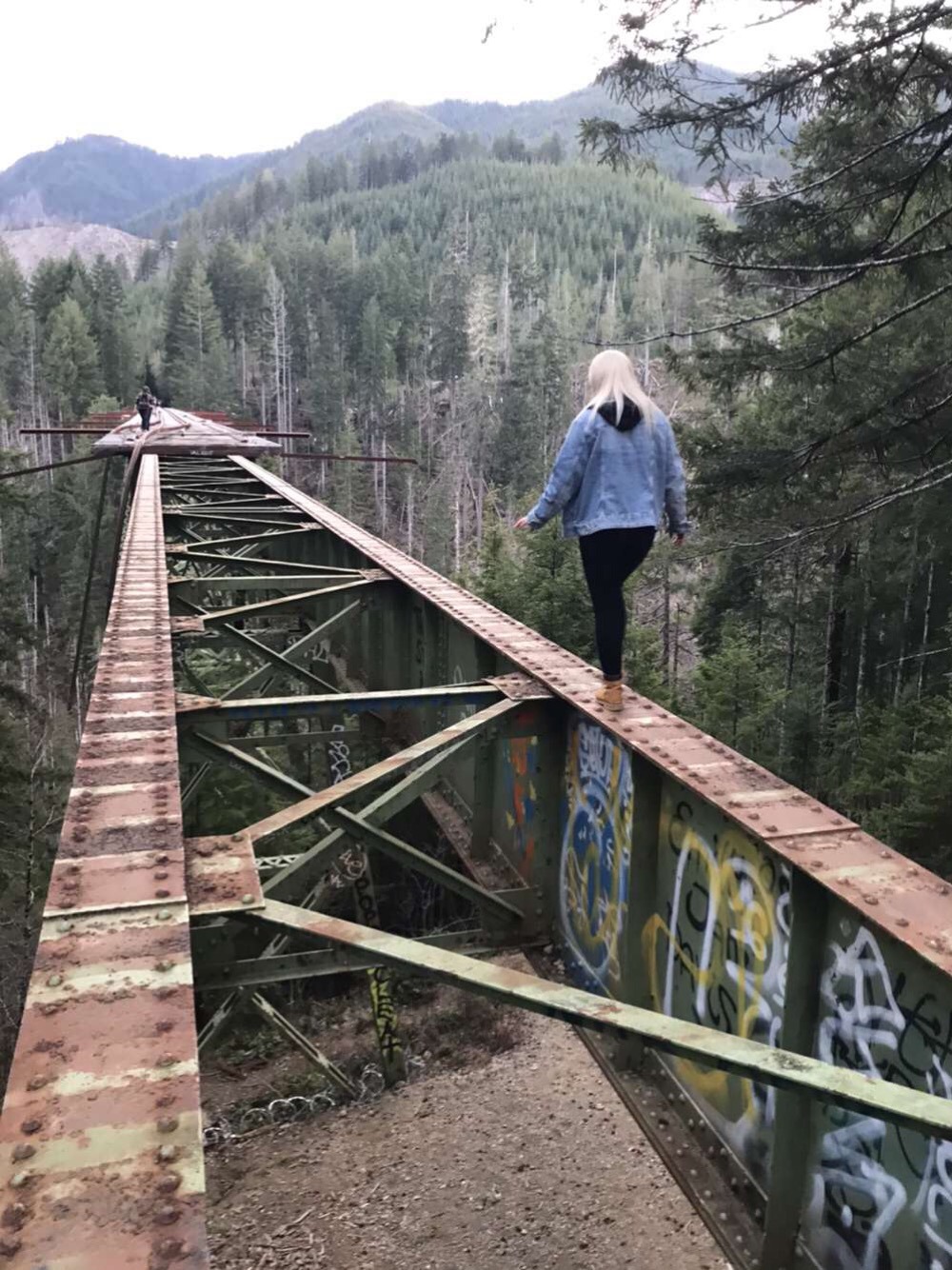 Living on the edge! COVID-19 is a tough ride for sure. But we made the most of the experience! I am trying to get into nature and try new things every day while keeping a distance.