Washington is home to the "Sound",
Students share their views on Washington State's musical history.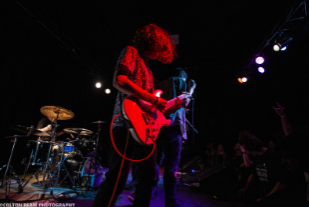 The State of Washington is known for being the home to many successful starts, whether it's the startup location of international businesses like Microsoft, Boeing, Starbucks, Costco and Amazon or famous sports teams like the Seahawks, Mariners or SuperSonics. One of the features of Washington state that many people forget about is the state's musical history. Washington State is home to a wide variety of famous musicians and bands, as well as a very diverse genre of music, whether it's the classic jazz styling of Bing Crosby, the hypnotic riffs of Jimmy Hendricks or the sick beats of Sir Mix-a-Lot.
These artists haven't only impacted the world of music, but they've had a large impact on the lives of their fans as well. As most students were not there to witness the famous birth of "Seattle's Grunge Music," their parents were. As parents play their tunes they listened to growing up, their children follow in their footsteps. 
"The grunge and rock music that came from our state has definitely influenced my taste in music. As most other people enjoy modern pop and rap music that's produced, and of course I have also grown up listening to the rock and grunge that my dad would play. So I grew up listening to that music, which has made me find this music interesting," senior Eli Gamage said. 
Although the music produced from Washington State may have had a big impact back in the 80's and 90's, putting the state on the map and making our cities well known across the country, some students believe that music will only be considered "history" in Washington State.
"I feel like Washington used to be known for its music, but the whole grunge scene is gone, and we don't really have any current music that [is] being produced from the state, or impacting the music industry as it had before. Besides the exception of older bands still producing like Dave Mathews or Pearl Jam," senior Terrence Spencer-Wheeler said.
While not everyone thinks Washington state is a utopia of music, all have agreed on one thing; the great state does have a beautiful past of sound, and that the state will never have that mark on history revoked