Students share their goals and expectations in 2020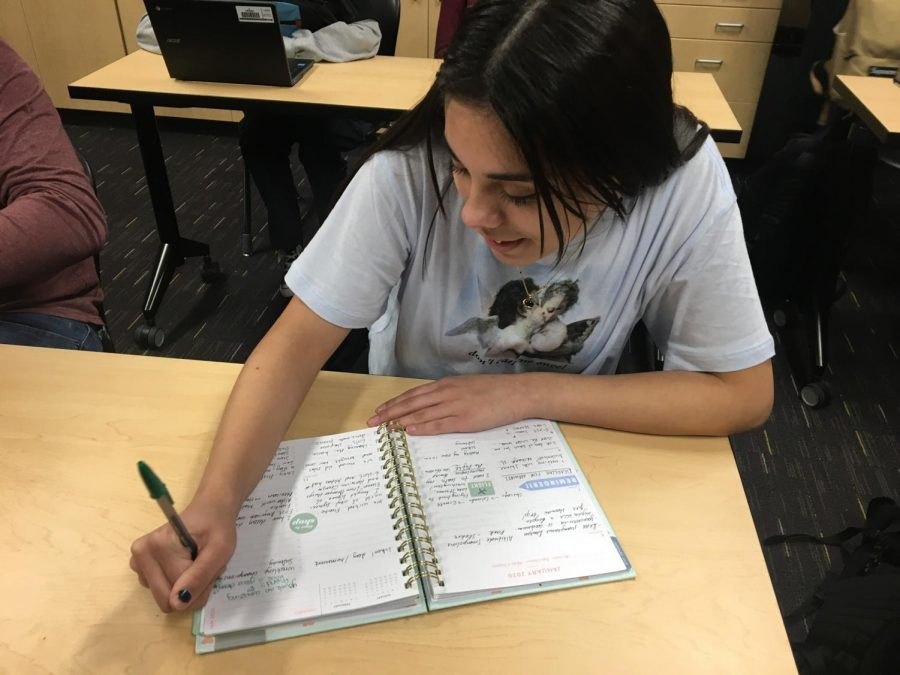 With the end of the football season, the East Hall opened its doors to students and hosted Breaking Down the Walls workshops – this is how we said goodbye to 2019. Now all the Lake Stevens High School residents have come back from holidays and are ready to move on and reach new heights in second semester and the rest of 2020.
According to CNN in 2020 there will be summer Olympics in Tokyo, the US presidential elections, the Mars mission, a newly opened Washington Monument and many more important events.
According to LSHS students, this year is going to be hard for seniors to leave the school and step to the new chapter of their lives. But don't worry, enjoy the moment!
"I did enjoy 2019, I think one of my highlights was seeing Yungblud in concert and the start of fall quarter at EVCC! My goals for 2020 are to go to Western Washington University and I expect to have a lot of fun there and to become more independent," senior Hannah Hansen said.
Sophomores already got used to the high school flow and are excited to try new things in 2020. 
"In 2019 I came to high school and got to socialize with new people. Also, I got the unexpected news that I'm moving, but in the new year, I expect to see the bright side of all situations and grow through experiences," sophomore Lilyana Grace shared. 
"Last year was wonderful but it didn't end as perfect as some people thought it would. In 2019 I developed stronger friendships with amazing people and I am proud of how far I've grown in basketball aspects. I want to finish the year with a solid GPA and travel with friends and family. I expect 2020 to be more of a learning year, to find where I want to go in life and see what people come into my future," sophomore Melanie Delestrez said.
The previous year may have had challenges for all of us, but this is how we learn through our mistakes and how we face them. Instead of focusing on the negative, take a piece of paper and write your goals for the new year. And every week after that, try to see if you are coming closer to achieving your dream.