Are traditions worth keeping at Lake Stevens High School?
Students recognize the traditions at the high school.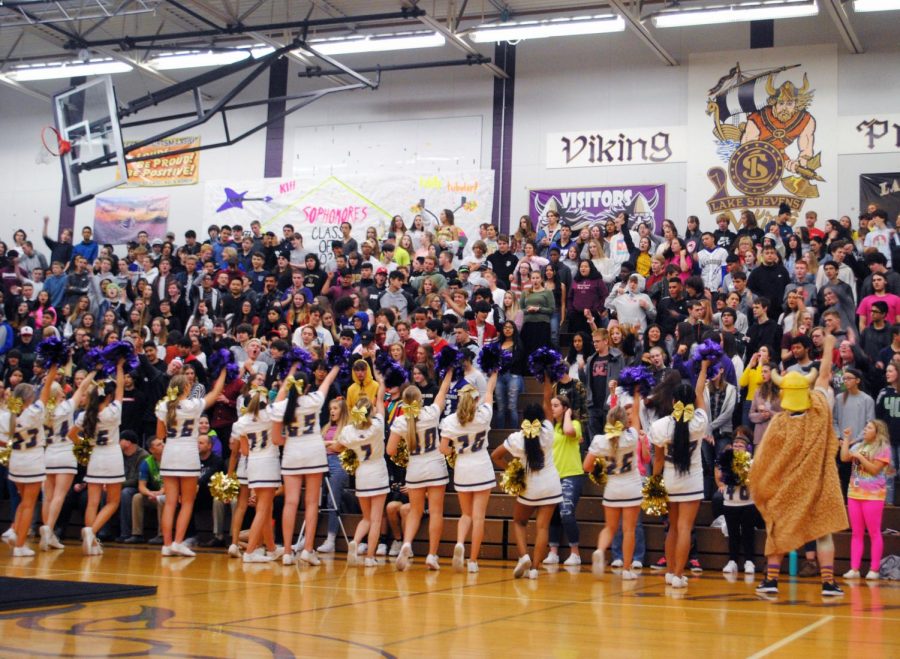 Jake Kirkland, Section editor
October 29, 2019
     There are many traditions at Lake Stevens High School. There's old ones and new ones and many more to come in the near future. I believe that traditions mean a lot to our school, and it shows others that our traditions define what our school is and shows what our school is all about. 
     Some traditions change. For example, 56  years ago the football team stole the chicken from the Chicken Drive-In, and they played a joke and said someone stole the chicken.  During the homecoming games, the Football team and the band takes the chicken down to the track and the band and the Senior class walks around the track with the chicken during halftime of the Homecoming game.
Add your opinion about this tradition.
Some people believe booing the Sophomores is a tradition while some think it isn't. 
     "[It's a tradition] because when the seniors were sophomores they were boo[ed at] then the senior's boo this year's sophomores and it's just an endless cycle," said sophomore Rylan McCall at LSHS.  I think when the seniors boo the sophomore's I think it's annoying and disrespectful and it doesn't show how we are Vikings. 
     Once you become a senior at Lake Stevens High School, an annual tradition is called senior prank. Every year close to the end of their high school life, seniors do a prank at the school and do whatever they want (within reason),  with last year's seniors parked in the visitors and staff parking lot. I think senior prank is a tradition because it's fun and it's a little skit for the senior's to do on the teachers,
     So should we keep traditions? "Traditions show how this school is and represents a culture we have here at lake stevens high school," said junior Austin Smith at LSHS.