Recognize DECA's significant contributions and future plans
Students from Distributive Education Clubs of America (DECA) shared their vision about the club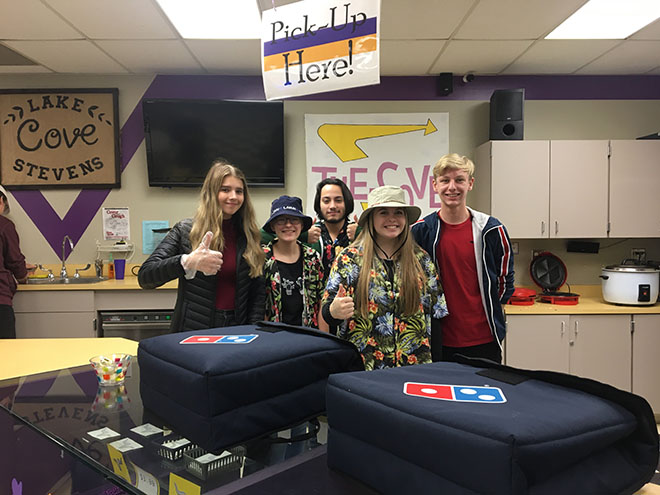 Marketing? Business? Strategies? Your destination is room number 301, where teacher Karen Morton is helping students to achieve their goals and provide a lot of opportunities if you have a desire to be a part of Distributive Education Clubs of America (DECA). 
DECA is a perfect place for those who are interested in becoming future leaders and entrepreneurs in hospitality, business and management in high school.  The learning program integrates into classroom instruction, applies learning through project-based activities, connects to business and promotes competitions to improve student's performance. 
"The main goal is to get students experience in business, competitions and just to help them grow as leaders. We have a lot going on cause we do many different things. Kids are going to conference in November called Leadership Conference where they will spend two nights in Bellevue. In December we do Safeway Takeover where we have probably 60 kids in a Safeway at the time, they're job scheduling. Then, our big event is our DECA competition in January. If they do well there, they can think of a state and there is internationals," Morton said.
Senior and DECA President Madison Boyles is happy to share her vision of this club. 
"The main goal of DECA is to promote and teach students more about business techniques, so then we can go out and be successful. We all have a passion for entrepreneurship or things like that. This really teaches us some aspects 'cause the Cove is completely student-run.
I love business and marketing. This has really taught me a lot and this is something I want to pursue in my life," Boyles said. 
There are some things that can be difficult while you are in DECA. 
"The most challenging is getting outside of comfort zone, being creative. If you really have a creative mind to think outside of the box, this is great. The hardest thing is also trying to understand the subjects and what's being taught," DECA member Noah Brediger said.
D.E.C.A. prepares the next generation to be academically prepared, community-oriented, professionally responsible and experienced leaders.