Cove deals and opening for the 2019-2020 year.
Market managing students are prepping for the school season.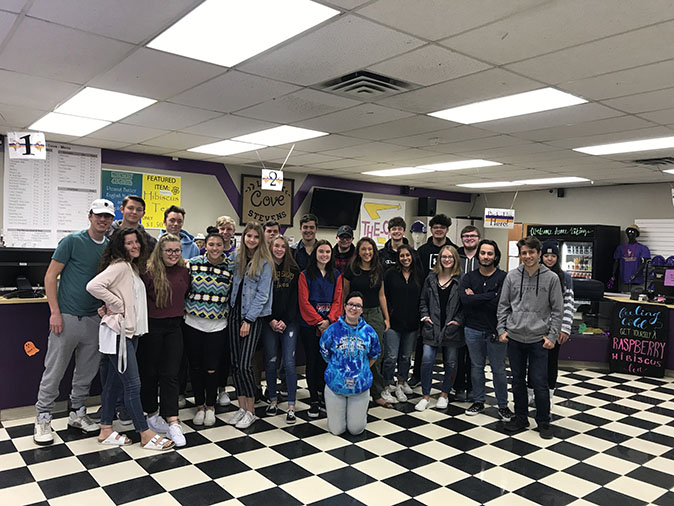 Jake Kirkland, Section Editor
October 24, 2019
The Cove is a place where students at Lake Stevens High School can buy drinks, food, and accessories. The vibe during class periods is a bit quiet as few students go in.
But during lunch", the vibe is thunderous with students from lunch buying whatever the Cove has.
The cove consists of many foods and drinks such as chocolate chip cookies M&M cookies, pizza, and quesadillas. The cove also has beverages such as coffee, red ball chargers and even sparkling waters.
The cove also sells Viking gear such as class T-shirts, sweatshirts, and sweats. The cove also provides its staff with an opportunity to learn future skills about customer service..
Each month the cove adds new products and deals.said Alexsi". The cove opened October 3, 2019 and are ready to serve their customers with a variety of products.