Adapting to a new school can be challenging
Sara Daniels and Bryssa Montoya share their experience in Lake Stevens High School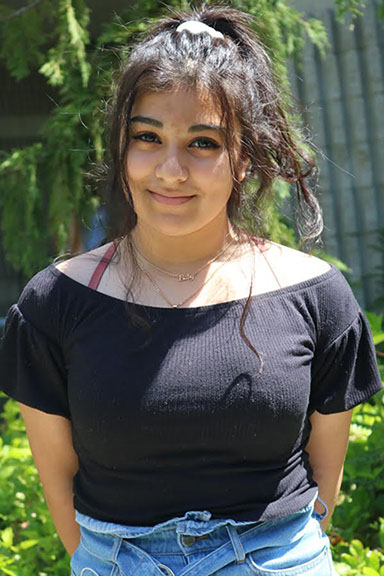 New students at Lake Stevens High School is not a new thing. People move to Lake Stevens all the time, it's an up and coming town. We have exchange students that come from across the world and students that come from a neighboring town. I personally moved here this year from a small town in Montana. But many students have different stories. Being in a new school can be a change that can make adapting difficult.
My story is a bit different but pretty simple. I moved here from a small town in Montana called Butte. I moved out of my mom's home to live with my aunt. It was for the opportunity of Washington and college and all of that. I am a junior this year, and it was difficult to move into a new school this year as junior year is a tough year.
I love Lake Stevens and everything it offers, Lake Stevens High School is the nicest school I've been to, and I am so thankful to be here.
My old town was not as nice and didn't offer as much at the school, so coming here I was overwhelmed with opportunity.
At my old school, school started at 8:30 and ended at 3:00, so I thought it was super school to get out at 2:15, and my old school never had early release Friday's so that was a major bonus. I never heard of a Video Production class before, so when I came here I was curious and joined the class – turns out it is my favorite class.
The school also has many clubs that I've never even heard of before. I never knew what DECA or ASB were before this year; it was really great though because I joined some great clubs that helped me make friends.
It was surprising how many new students I knew without knowing they are new. In every class, there were a few students that were new this year as well. A new student that I quickly became friends with is junior Bryssa Montoya; she moved here from Lynnwood, and while she's adjusting well, she definitely misses her old school. Montoya likes the school and the people here.
"People make me feel very included in Lake Stevens," Montoya said.  "I like the teachers and staff, they definitely try to help students."
Bryssa's favorite class here is PE  "because everyone there is having a good time, and the teachers are really cool with everyone," said Montoya.
There are a lot of difficult things about being a new student as well. For instance not knowing anyone is a big one. I have never had an experience of not knowing anyone in a school full of almost 2,000 students. Being a loner at first became my thing until I met amazing friends that I wouldn't ever give up. I am thankful I made friends this year and became involved.
I fell in love with this school and everything it offered and I am proud to be a part of Lake Stevens High School.