Get through finals week
Tips and tricks to handle the stress and studying for 2nd-semester finals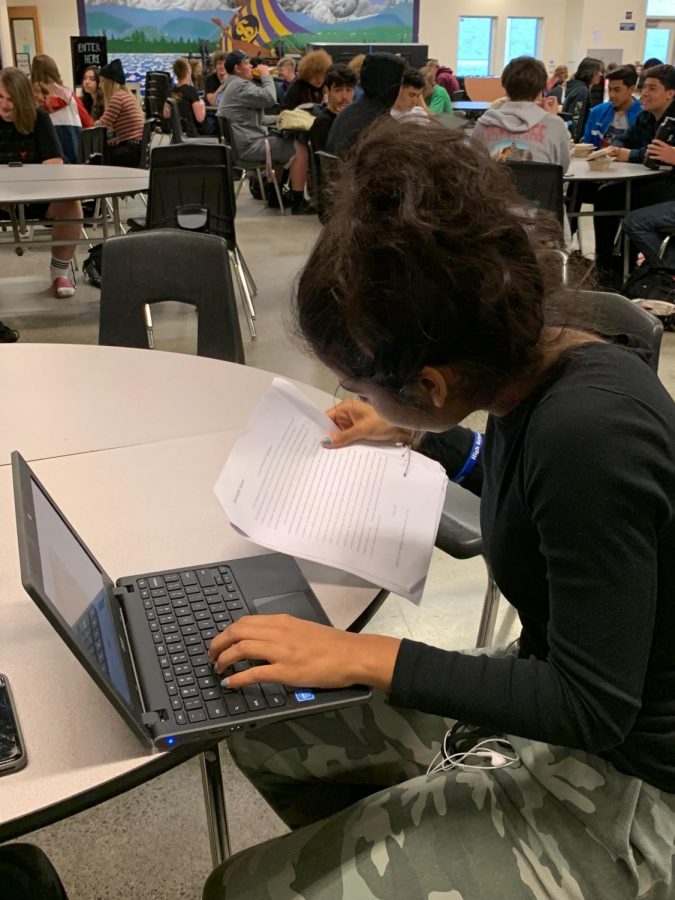 The dreaded week is upon us: finals. With the last final exams of the year, students are all very stressed. Here are a few tips and tricks to be the most successful this coming week without having an aneurysm.
Know the schedule:
This year, we are taking them in reverse order  (6,5,4,3,2,1) over Tuesday, Wednesday, Thursday, so make sure you plan accordingly.
Study:
Teachers have been giving out study guides all week for their finals, those are very important to complete. If no study guide is given out for a class you feel you need to be prepared for, have a conversation with your teacher and ask what points you should be focusing on studying and if there are any methods they think will bring more success.
If it helps, organize and make your study area functional and comfortable. Maybe even study with friends, there are things that can be done to make study time a little less daunting. This year, my friends and I all met at my house and took out all of our newly acquired packets and notes from the semester on the floor. We had colored pens and pencils, blankets, snacks, pajamas and we stopped to get coffee from our favorite stand. While that might not work for everyone, it made studying a lot more fun, and we all still got a lot of work done. Granted it was slower then if we did it alone, but much more enjoyable.
While studying alone, keep in mind that though it is stressful and may feel that you need to go a million miles per minute, it is okay to take breaks. Overexertion will prevent the retainment of knowledge and cause more stress. Pace yourself, start early enough that enough time is allowed to finish everything. Procrastination will be difficult to avoid, but the sooner you start the faster you finish, and that alone will alleviate stress. Waiting to start review packets and look over notes until 10 pm will produce a lot less accurate work and the lack of sleep will take a toll on testing performance.
Prioritize:
There is no use spending hours and hours studying for a subject that you personally feel is easy and you know all of the material pretty well. Instead, if a final is known to be difficult, be sure to allow extra time for that subject, no use going over things that are already memorized.
At the end of the day nobody likes finals, but preparing for them can be a lot less daunting and maybe even fun than students might think. There is no need for late night breakdowns and cramming right before, with these tips all students can pass their finals, with brains still intact. Good luck!