Youngest Professional Sportscaster
Payne Patchett lands a job in professional broadcasting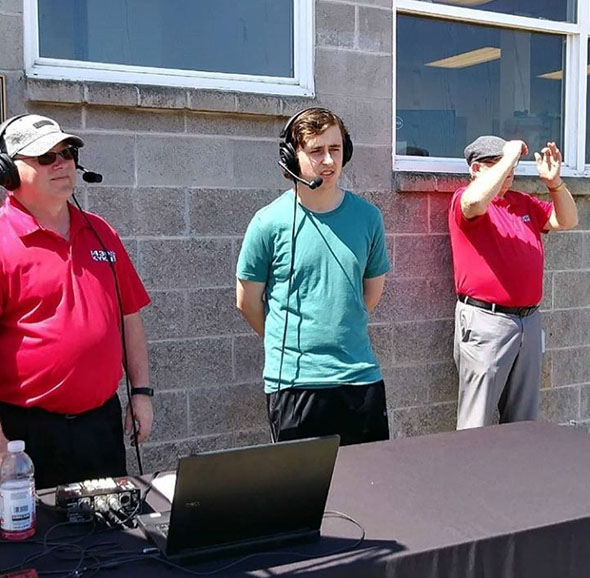 Playing a professional sport is one thing, but broadcasting for a professional sports team is another. Senior Payne Patchett booked himself a season play-by-play announcing for the pro baseball team, Salem-Keizer Volcanoes in the summer of 2019.
Patchett has been broadcasting for the LSHS baseball team for the past 8 seasons and has shown that he's got the talent beyond his years.
"I believe that that a keen eye will help me get a head start in doing the same for professional baseball, which has about ten times more information about a certain team or a certain game than high school baseball has as a whole," Patchett said.
With his determination and respect for sports, Patchett will do just fine announcing for the pros.
Patchett's passion for broadcasting brought him to reach out in any way possible to achieve his dream of broadcasting for a professional team, and he did just that.
"Ever since middle school, I decided that this was what I wanted to do as a career because it was one of the first places where I felt like I could be myself with no one around judging me because of how I talk, or how I act or how I react to things, primarily sporting events," Patchett said.
Patchett's professional voice and quick attention to plays has made his dream come true.
The Salem-Keizer Volcanoes will have Patchett broadcasting for them for the summer of 2019.