Vikings pack the Seattle Aquarium for prom
Students enjoy a night dancing with friends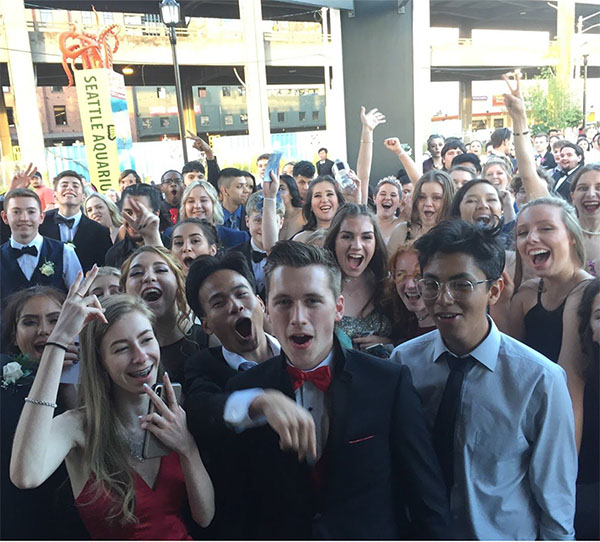 Prom 2019 was one for the books. It was a night to remember, and there were so many memories made, filled with good times, dancing and having a blast. Getting to see all your friends dancing having a good time is the best feeling. The students have gotten together to celebrate the end of another school year in dance. The event was very well formed and everything went smoothly.
"It was the most immaculate night of my life," senior Declan Sammy said.
The prom planning committee chose the Seattle Aquarium to be the venue. Students liked the space and seeing the fish behind them.
"There was plenty of space to dance and walk around," junior Tiana Bigelow said.
The dance was very open, and people also were able to go walk around a bit of the aquarium and see the starfish. The DJ booth had a massive fish tank behind, it and it was a beautiful place to take pictures.
Students who went took away something beyond getting down with their friends. Prom showed people how connected this school really is. The students of Lake Stevens High School connect for just about every event, but the biggest turn out was at this year's prom.
"Prom showed me when it comes to dances, a lot of students participate and enjoy events like that," Bigelow said.
"[My favorite part of prom was] getting to hang out with all my buddies before graduation," Sammy said.
The sophomores, juniors, and seniors have shown that they come together for events and have fun like every high school student should.