Brazilian exchange student makes the most of LSHS experience
Julia Pinheiro de Oliviera reflects on her opportunities of the last year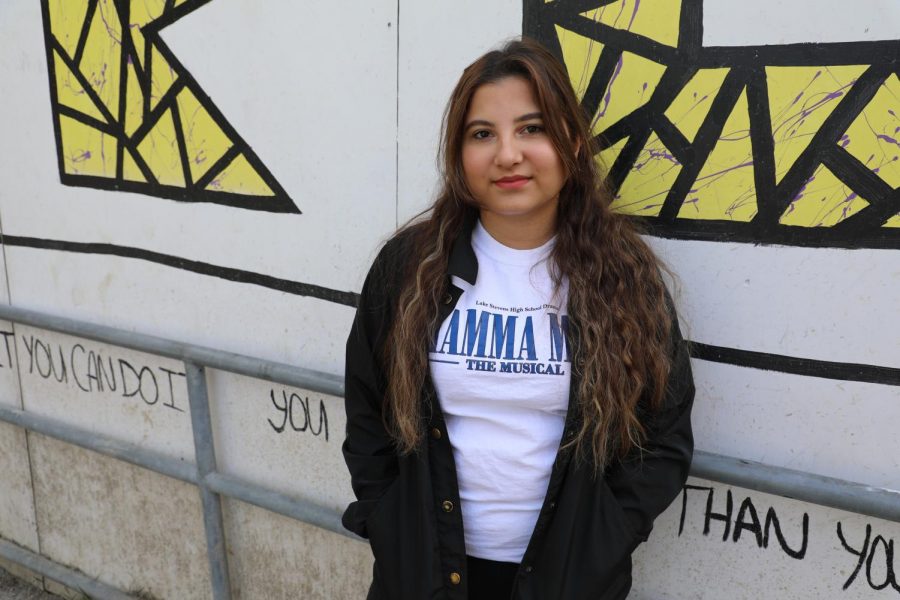 Julia Pinheiro de Oliviera, Copy Editor
June 10, 2019
My life at LSHS was a little different from everyone else's. Being an exchange student, English is obviously not my first language; oftentimes, I was judged and belittled for that, even though I believe I have fantastic English-speaking skills, as well as being a good writer. That is essentially why I volunteered to be a copy editor for "The Valhalla".
Aside from that, I was welcomed with open arms to this high school. From the very first day, I have been treated with respect, and everyone has been extremely kind to me. Every day something different happened because there are so many people in this school – all different yet incredible.
I enrolled in the Drama Club one day after I got to this school, extremely scared of the outcome. I never expected to be cast in "Mamma Mia", but it helped me make so many friends that I know will be in my life forever.
"Mamma Mia" was so much fun and inspired me to audition for this year's spring musical, "The Fantasticks" (I played the role of Mortimer). It is by far the thing I am most proud of. That show is so simple yet so complex in so many ways, and it was extremely special to me. I loved every part of it, from Director Mindy Marks to the cast, who have become my family. Senior Joshua Day and I were nominated and won a 5th Avenue Theatre Award for our roles too!
Coming to this high school has been, by far, the best thing that has happened to me this year. It has allowed me to follow my dreams and pursue what I love. I will be eternally grateful to LSHS for this opportunity, and I am proud to be graduating this year as a Viking.