Sports Med Girls Make it to State
Lake Stevens places tenth place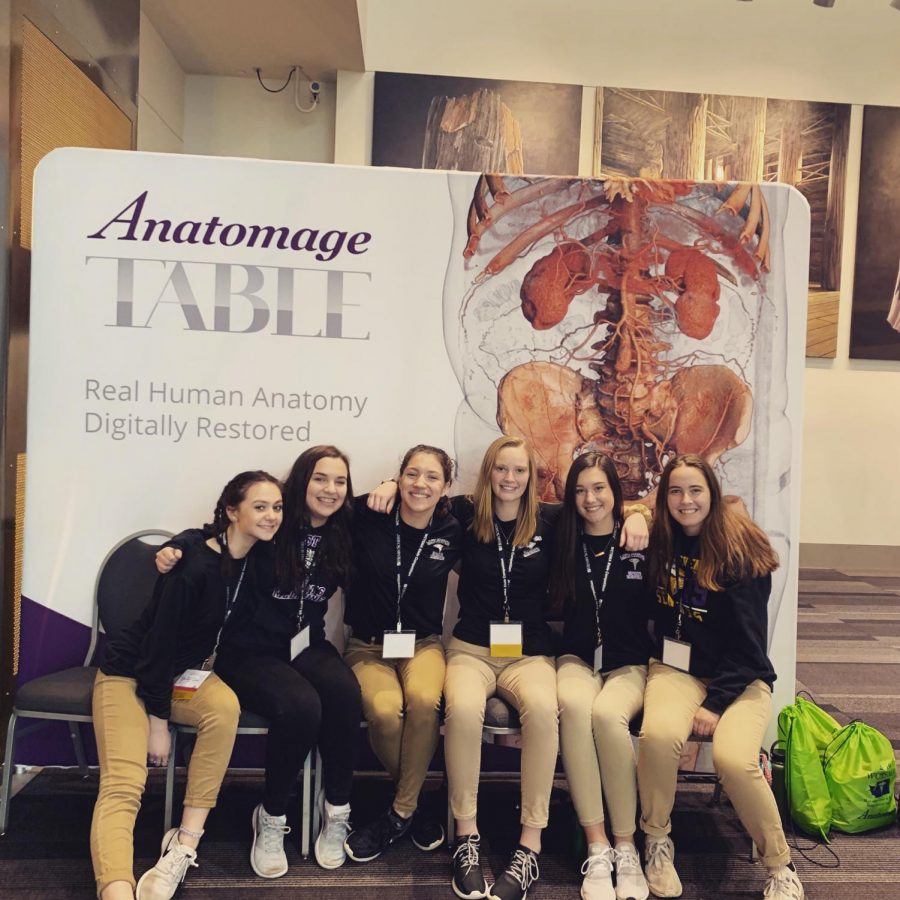 Six advanced Sports Medicine students were selected to compete in the Sports Medicine competition for the 2018-2019 school year. Juniors Kylie Foutch, Regan Galovic, Cheyenne Kreide, Emma Crumley, and seniors Jocelyn Fritzler and Kelsey Brace traveled to Tacoma on April 19 and 20 to compete against the other schools in Washington State in the WCTSMA (Washington Career and Technical Sports Medicine Association) State Competition. Senior Kelsey Brace placed 14th out of the 800 students that competed  in the oral and written test.
"As a team, they took 10th place in the Anatomy Competition," Sports Medicine teacher Erik Mahler said. This is the fourth time that Mahler has been able to go to the competition, and he believes it might be his last due to the lack of participation in signing up for the Advanced Sports Medicine class.
The girls practiced and prepared  very intensely to be able to have a chance to do well. Many of the schools that compete in the competition have the bulk of their learning curriculum just studying for this competition, so in that sense the LSHS girls were outmatched; however, they still performed very well.
"It was a lot of practice in class and at home. My dad's an EMT, so he helped my prepare for the CPR section of the test. I practiced a lot with him," Galovic said.
Junior Kylie Foutch competed in a speed ankle taping with a time of 45 seconds. Although she didn't make it to the top twenty, she still performed well, and the whole team was proud of her.
"It was such an amazing experience with the best group of girls," Foutch said.
The LSHS team placed 10th out of the "sweet sixteen" that made it in the Anatomage table competition (out of the 52 schools that competed). From anatomagetable.com it says, "The Anatomage table is the only fully segmented real human 3D anatomy system. The Table allows for exploration and learning of human anatomy beyond what any cadaver could offer."
"It was really cool to see the Anatomage table, and the fact that it was a cadaver made it so much more interesting when looking at the screen on the table," Kriede said.
The girls all had a great experience and "hope to do it again next year," Galovic said.