I guess we can hang out in Lake Stevens
These are just some of the things to do around Lake Stevens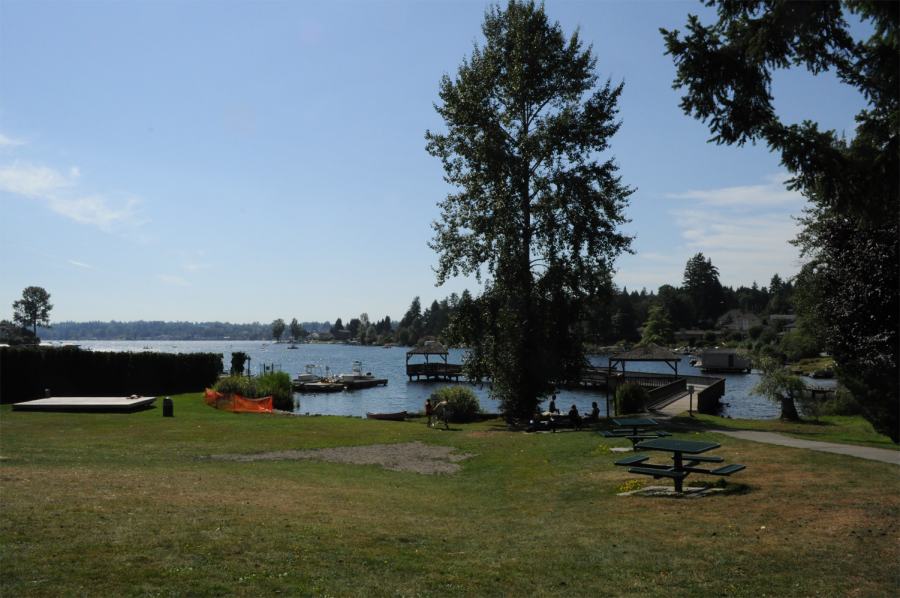 There is not a whole ton to do around Lake Stevens. As you all may know, Lake Stevens has no places for activities and has only a few parks, so what are we supposed to do? Well, here are a few ideas.
Starbucks: If you like a place where you can relax and and get some drinks, you can hang out at Starbucks and enjoy the free wifi. Starbucks is a great place to go to enjoy the sweet smell of coffee and the calm and quiet atmosphere. This is definitely a place to go if you want to get your homework done.
Haggen: You got some money that's just burning a hole in your pocket? Some great places to go and dink around at are Haggans, Target or even Walmart. These stores have a lot of options to browse if you're looking to get some new toys.  
North Cove Park: Another great place to go is Downtown Lake Stevens or as some like to call it North Cove. The North Cove is a great place to go and hang out with friends. There is an amazing dock that extends and gives you an amazing view of the lake in case you like photography, and the best part is it's covered, so you can still go out on a rainy day or if you want some shade on a hot day.
What I believe should be done along with many other is that we need more activities added to Lake Stevens. We need a bowling alley added. That would add a lot of revenue to Lake Stevens. The old Sports Authority is the perfect size for it and is still empty. The alley would be such a popular place. Plus, who doesn't love bowling alley nachos?
So all of you get out there and have some fun. Go get your friends and go hang out at the lake with your pals while sipping on your Starbucks frappuccinos. Grab your paychecks and go get some new clothes and some new toys and go hang out in the sun.