The importance of languages
Should foreign languages be taught earlier in school?
Hang on for a minute...we're trying to find some more stories you might like.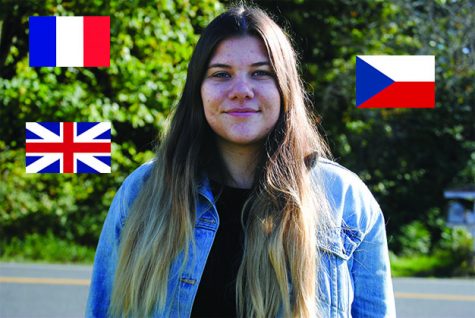 In today's world, speaking another language, different from the native one, is one of the most ambitious, hardest and beneficial skills that someone can master.
People begin learning their first language at birth. They improve it growing up by constantly learning new words and new ways to express themselves. Therefore, the learning process never ends.
Nevertheless, around the world, billions of people study foreign languages. There are a lot of  reasons why people challenge themselves to learn a new language: desire or need to study/work abroad, job opportunities, or the simple curiosity to travel and discover the world.
There are several ways to learn a language; one of the most common is at school.
In the United States, languages are usually taught in high school and they are not mandatory: students can decide whether to  study them or not.
In this way, the importance of languages is underrepresented : students should start learning a second language at least starting in elementary school, so they can grow up with that language, and their brain is more inclined to learn. Moreover, at least one foreign language should be obligatory, to not concentrate the attention only to English and English-speaking countries.
Senior Natalie Gaydeckova, an exchange student from Czech Republic, describes the importance of learning a foreign language: "I speak Czech and I wouldn't have the option to talk with other people from different countries without English," said Gaydeckova.
She started studying English at the age of 8 and undertook the study of French in middle school. Thanks to this, she is able to live in the US and to attend an American high school this year, one of the best ways to improve a language.
A student should start learning a language "as soon as possible, at least when he is at the elementary school. It's easier for children to start learning a language at that age than when they are older," said Gaydeckova.
According to me, an exchange student from Italy, languages have a major importance and value in countries outside US. For example, in Italy, students start learning the bases of English during kindergarten, and they must continue it until the end of high school. There is also the possibility to study other languages during middle and high school; students choose from Spanish, French, German, Russian, Chinese and so on. After graduation, it's up to students to continue studying languages or not. In my country, people have to know at least one foreign language to get a job and the number of people that move abroad is increasing, mostly due to the lack of work opportunities.
Speaking more than one language is essential. People that have the possibility to study it from childhood on children should grab this opportunity and take advantage of it. This will give them the chance to go and study or work abroad, discover new places, be open-minded and be inclined to new cultures, traditions and a broader world view. Language is communication, and without it, humans can't go forward.