Why Do People Go to Concerts?
Live music helps people escape from problems and brings joy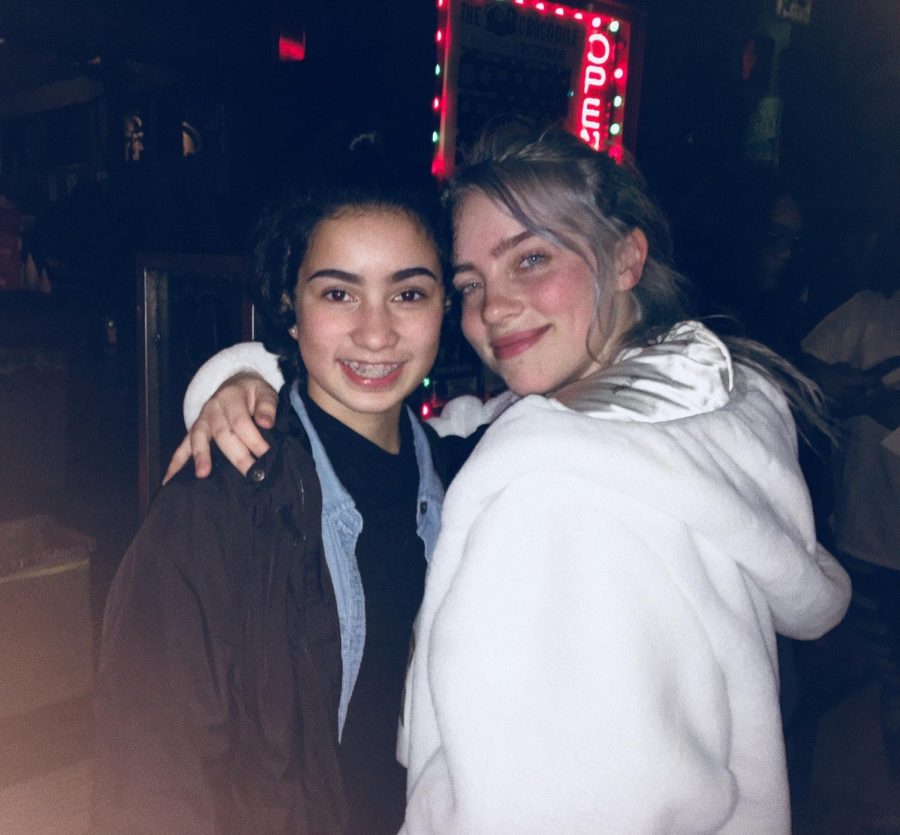 "Where words fail, music speaks"  Hans Christian Anderson said this for a reason. The importance of music and its irreplaceability is known very well. But there is still a difference between concerts and listening to music by yourself. 
One of the best places on Earth might be not an exact place but the type of environment. 
If you love music you know how a great concert can improve your mood. At a concert venue, you meet many strangers, but you all have something in common that brings you together. 
Concerts bring very different feelings: they can make you scream in excitement for the artist or can make you cry because you are moved by the music in the moment. Also, it is scientifically proven that concerts can really change your mental condition as stress reduction. According to scientific research, attending a musical performance decreases the release of cortisol and pain relief, listening to music before, during and after surgery has an analgesic effect on patients.
Attending live concerts provide people with spiritual reflection, sense of occasion, sense of belonging, support of a band or an artist, the atmosphere, new friends, the feeling of anticipation, the memories, expanding your music taste and many more experiences. 
Juniors Emma and Ashley Brouqua are not only identical twins, but also big fans of good music. They have been to around 10-15 concerts and have a lot of experience in meeting different stars. 
"I really love music and to meet in a place where you can watch your favorite person is really cool! I always get an adrenaline rush and feeling myself the happiest I could ever be. In a concert hall, you feel a sense of unity with people. You just feel like one," E. Brouqua said.
"I like to go to the concert because it feels different. You just can't feel it anywhere else. When I go to a concert I have an opportunity to not focus on anything else. All my stress goes away and I can focus only on that moment. It's a big stress relief and kills all your worries," A. said.
Junior Bianca Brightwell loves concerts too and calls everyone to experience it. 
"Concerts sometimes take up the entire day – from the down to the venue, to waiting 4-5 hours outside of the venue for it to start. It's fun because most of that time is spent exploring the city, hanging out with friends and talking with the people around you. But the best part is when the concert starts. You're able to see them in person, someone you've seen from a screen for however long you've been a fan – it's quite surreal. Now you're able to live the music instead of just hearing it," Brightwell said
Brightwell went to a lot of concerts, including Billie Eilish, Twenty-One Pilots, and The Weeknd, and her most recent concert was free since her friend won the tickets in a giveaway..
"The last concert I went to was for an artist who goes by "grandson" on October 13 at the Showbox in Seattle. I went with my best friend, and it was probably the best concert I've ever been to. We both caught a guitar pick from the guitarist and she was given his setlist," 
A concert brings people together to share a common love for the performers.
" I've been able to see and meet other people who go to my school who prior to this I didn't know we had anything in common besides that. Concerts are important because it gives you, the listener, the opportunity to not only support your favorite artist but to show them the impact they've had on your life," Bianca said.