LSHS Film Students Prepare to Shine.
Students from Washington State participate in the Northwest Highschool Film Festival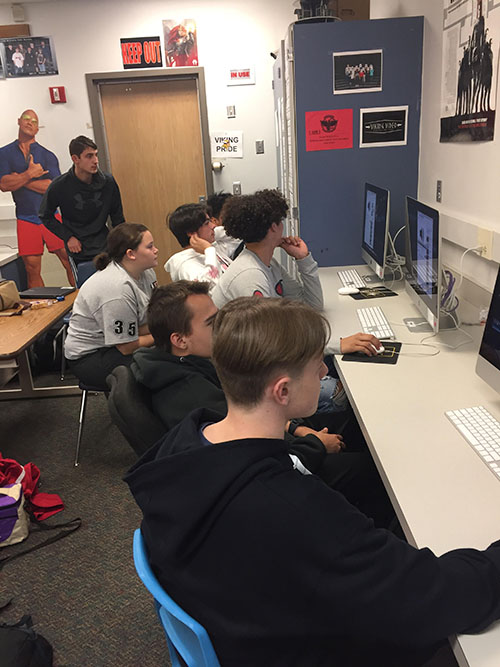 Don't tell – show! The annual Northwest High School Film Festival (NWHSFF), one of the largest high school-based film festivals in the country, invites students of Puget Sound region to create films in different categories as animation, documentaries, music videos and etc. The festival takes place in Seattle's historic "Cinerama Theatre," and some students are preparing their entries.  
Lake Stevens High School will participate for the third time this year.  In years' past, students have won two honorable mentions. Since the deadlines haven't been announced yet, this year all the students who desire to make a film can still participate in NWHSFF. 
Teacher Barry Cogswell is always ready to help those who want to challenge themselves and create a film for film festival.  In the last two years, there have been several groups who have submitted their work, and some have won scholarship money.
"It's great because the students got feedback from professionals, but one of our groups won an honorable mention, so it's basically second place. They got a certificate for that, which is very cool and then the last year we had three groups, and another group won an honorable mention, and each one got $5000 dollars scholarship to study in Seattle Film Institute," Cogswell said.
Student Chloe Holbrook participated in NWHSFF last year and shared her experience with us.
"The actual venue of NWHSFF was very cool and I enjoyed meeting people, the way they express their ideas through films. They were not scared, they just did it. For me, It took around 2 weeks to finish my film and I had to do it mostly after school. The most challenging was definitely the time and thoughts about what would be appropriate for the type of audience. I think I gained some good intel just by watching other people's films. It was really cool!
My advice is don't be afraid to be creative!" – Chloe said.
All students are encouraged to participate in this year's festival.
"If this sounds interesting to you, and you like films and music videos, and if you want to dedicate some time to participate in NWHSFF come to my room and talk to me – WE WILL MAKE IT HAPPEN!" Cogswell said.