Must-see Movies hit theaters this summer
Take a break from the heat and go see a movie!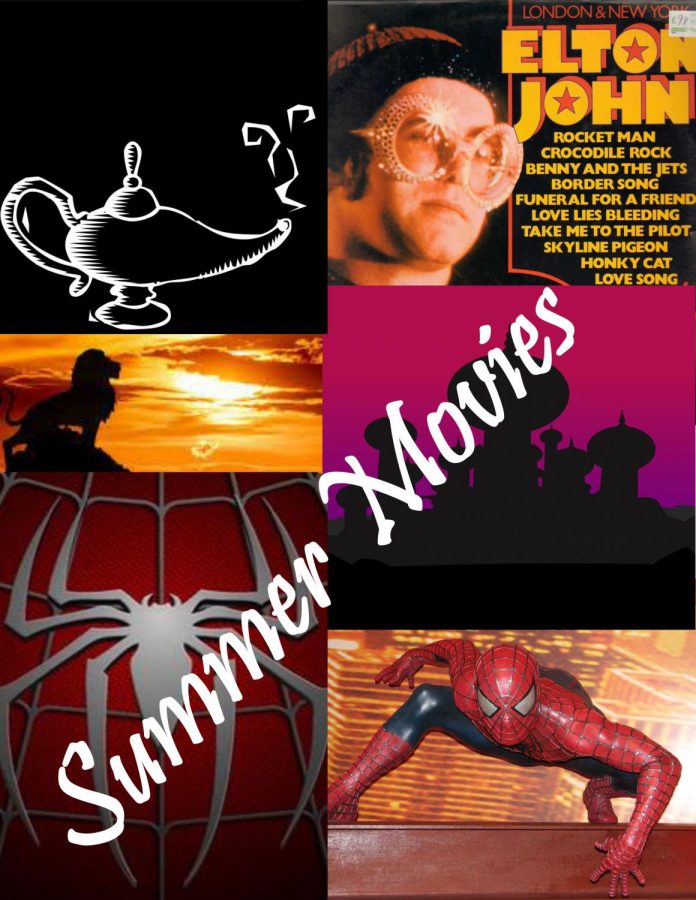 Summer is what every student looks forward to during the school year. Want a way to make it more fun? Go see a new movie! There are many new movies to choose from when deciding what to watch during the upcoming summer. Whether viewers enjoy watching superhero movies, rom-coms, action-adventure or maybe a comedy, there's an option for everyone. One movie that has been heavily anticipated is Spider-Man: Far From Home, which will hit theaters on July 5. Being the second movie with Tom Holland as Spider-Man, and the seventh Spider-Man in total, there was a lot of pressure to make the movie great.
"I can't wait to see it. Especially after the trailer came out and now I know that it's set after [Avengers:] Endgame, I'm really excited to see it,"  junior Xcarin Bonilla-Salazar said.
Two other movies that may strike your interest are the Disney live-action remakes, Aladdin that came out May 24, and The Lion King which will show in theaters on July 19. Twenty-six years after the first Aladdin hit theaters on November 11, 1992, the remake has a reputation to uphold.
"It's my favorite Disney movie, so I'm excited to see it. I just hope that they can live up to how good the first one was," junior Hannah Conway said.
The Lion King, which will hit theaters on July 19, is also long awaited. Many people grew up with this movie, and though a remake may seem weird and unnecessary to some, it is exciting for others. The original came out on June 24, 1994, and since it was a Golden Globe and Academy Award winner, the directors and producers of the 2019 Lion King have a lot to live up to.
According to imdb.com, Rocketman has been branded as a "musical fantasy about the uncensored human story of Sir Elton John's breakthrough years", and will come out May 31. This movie is for those who love Elton John and his music. The film is titled after John's 1972 song, "Rocket Man".
There are many movies to see this summer, for all different types of movie buffs, so consider going to see one of these if they seem to strike your interest.