Alejandro Sanz "Sirope" Music Review
The Valhalla's music recommendation of the month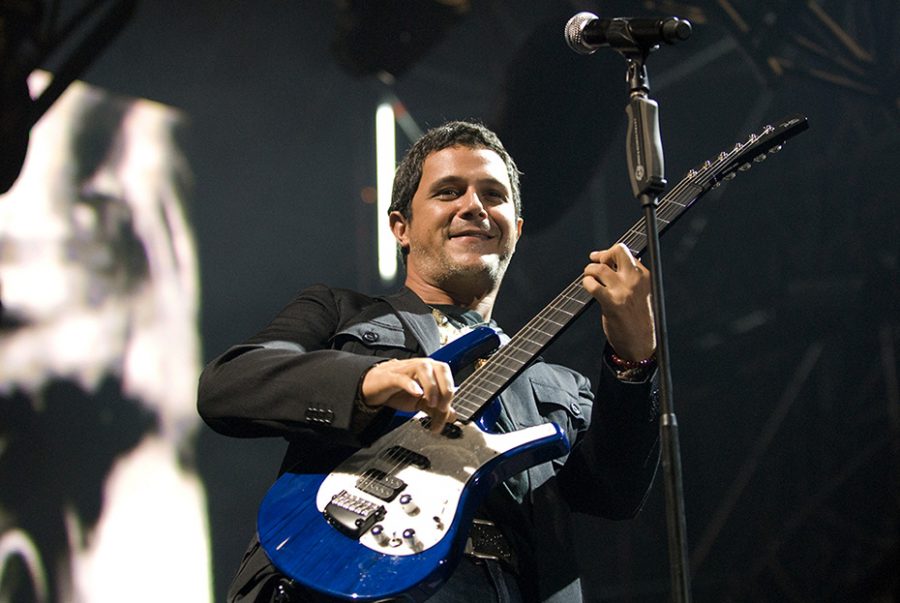 Julia Pinheiro, Copy Editor
May 7, 2019
New music that people are able to enjoy throughout the whole world is very rare. Alejandro Sanz is a Spanish artist that enjoys experimenting and expanding his style in several ways. All his songs are exceptionally distinct, which is why his music is loved by different kinds of people. He has songs with artists from all over the world, including Cuban popstar Camila Cabello, Shakira, Alicia Keys, and many more.
His album "Sirope" is nothing but an exploration of vivid and contrasting sounds. His first single is a ballad called "Un Zombie A La Intemperie", since ballads are his trademark after all. It is a beautiful metaphor to express his feeling of missing somebody, and a certified good song to blast in the car.
"Capitan Tapon", one of his most popular songs from this album, was written in honor of his son, Dylan. The song contains many fond memories that he has shared with his son, while still keeping a playful vibe. He uses a recording of his son throughout the song, which makes it special and meaningful. It is rather heartwarming to listen to such a significant and creative song, especially with family.
Sanz has a beautiful song called "Pero Tu",  which includes piano and violin, and the lyrics are nothing short of fantastic. "Acuerdate, ya lo veras, a que encuentro las llaves de la felicidad" is a remarkable lyric from the song, which means "remember, you'll see, I will find the keys to happiness". That line is very symbolic and representative of Sanz and his music.
Last but not least, speaking of diversity, his bopo "No Madura El Coco" is a perfect way to cheer yourself up when you are down. It contains a little Spanish-Brazilian vibe that is very refreshing and makes you want to dance.
Alejandro Sanz's music is very poetic, wonderful, cheerful, and diverse, and completely in Spanish, which gives it a little spice. I would thoroughly recommend you take a moment to listen.