Lake Stevens' Got Talent
Contestants face off for the top prize with musical performances at the Lake Stevens High School talent show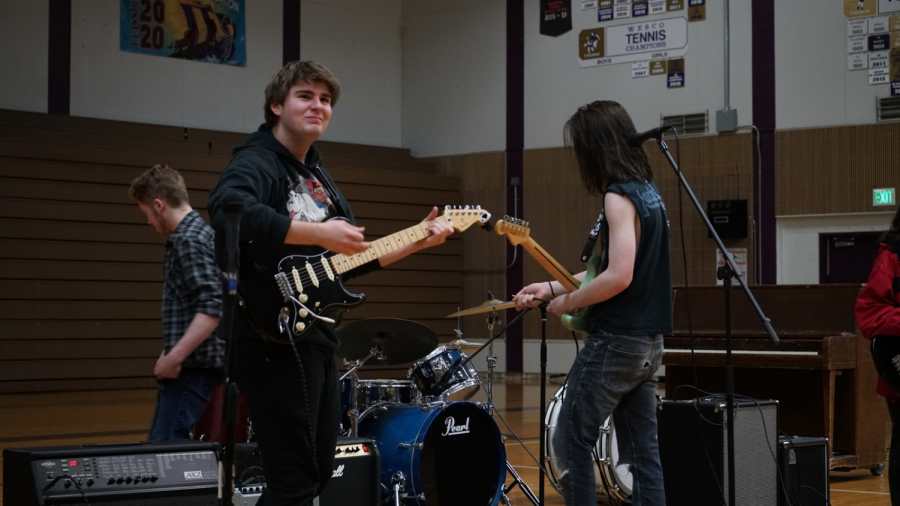 Harrison Orr and Payne Patchett
May 7, 2019
For one night a year, students at Lake Stevens High School get to show off their talents at the annual LSHS talent show, which was held on April 17 at the Lake Stevens gym.
While the contestants varied from jazz musicians, to singers, DJ's, and local bands, the group that won the talent show sang "Bottom of the River" by Delta Rae, led by Carson West, Gabby Soto, Riley Marcacci, Aaron Moors, Alex Eastman and Eli Gamage.
"I thought we did pretty good considering that was the first time we did what we had to do," Soto said.
"Considering the minimal practice, and the fact that we pulled it together the day of [is incredible]," Marcacci added.
The group is one of a few guests that were featured on the first episode of the Valhalla Cast on Soundcloud and Spotify, following Ethan Moll of the musical group "Y.E.H.", and the group "Cassie and the Cockroaches."