The sound of music is moving through Lake Stevens High School
Local Musicians are sprouting out of LSHS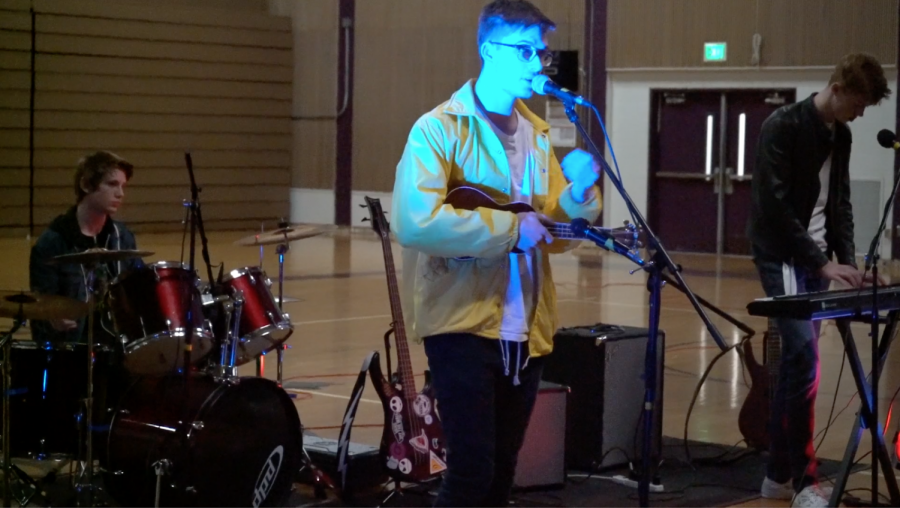 Harrison Orr and Payne Patchett
May 7, 2019
Ever since the beginning of the 2018-19 school year, the students at Lake Stevens High School had been enthralled with music of all kinds, such as the LSHS choir, or the band during football and basketball games. But, for a group of kids at the school, they've decided to make that music their own.
Musical groups like Y.E.H. and Cassie and the Cockroaches are taking the underground musical scene at the high school. Both groups have made appearance sat events like the Winter Assembly, and the first annual Viking Palooza that was held back on March 16th in the high school gym.
"The cool thing about this project is that we're trying new stuff, we're checking what's popular right now, which is hip hop," Y.E.H. member Ethan Moll said. "Just hip hop, in general, is probably the biggest genre in general right now. So, we decided that we try to capitalize on the popular elements, but also try to make it our own and unique by tying our favorite music such as rock, metal and various other genres."
While Moll says that Y.E.H. plans to stay together even after high school, with their members Ethan Moll, Carson West and Henry Langerveld, all graduating this June, another rising group by the name Cassie and the Cockroaches, looks to continue their craft as they apply for classes next year.
"At least through high school, we'll (the group) stay together," sophomore Rory Cannon said. "I'm willing to go wherever it's convenient for them…and if we can't stay together, we'll reconvene in some way."
You can listen to Moll and Cassie and the Cockroaches on the first edition of "The Valhalla Cast" with Harrison Orr and Payne Patchett. On the next episode, the Valhalla cast will have Tyler Whitman, aka "1oak", and Carson Fatland.