Seniors Spoiled With Lunch
Ixtapa Food Has Everyone in Love With Mexican Food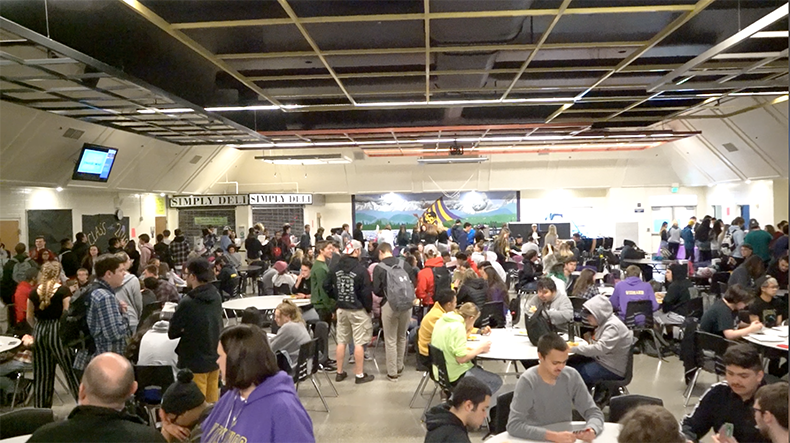 The seniors got a lunch from the school that was catered by Ixtapa. The school was so nice they had people come with food to talk about the rest of the senior activities and knowing how the rest of the year is gonna go. I asked some seniors some questions such as what they liked about the lunch and they said.
"I saw all my friends and ate some nice mexican food," senior Matthew Johnson said.
"I liked how descriptive everything was, they gave you play by play how the rest of the year was going to go," Julian Fryberg said.
"I liked the gathering of the whole class getting together and just eating, seeing people I haven't seen since freshman year that was crazy," senior Markus Johnson said. It was just a good get together for all the seniors and very informative and helped them think about what's going on for the rest of the year.  
I also asked these people more questions and they talked about how it had a effect on their daily life.
"I was able to see a lot of people I hadn't seen in a long time, and that's always a good time," Johnson said.
The other thing people got out of this was to look forward to graduation. "I am more encouraged to graduate, and I got out of my 5th and 6th period," senior Markus Johnson said.
These seniors are pumped to graduate, and it shows. It was very nice to have the school put something like that on for the seniors because it just gives them a clear path on what's going on at the end of the year and also what they need to do to finish the school year strong.