Veteran teachers look back on their careers at LSHS
Staff describe what 30 years of teaching has looked like and how LSHS has changed over time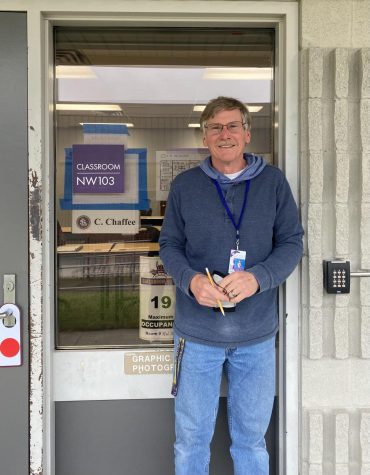 There are many friendly faces here at LSHS who have been greeting and teaching kids for over 30 years. These teachers have seen it all – from a little campus with chalk boards to now a brand new three-story building. These teachers have loved teaching — and even taught some teachers that teach here — making an impact on student's lives everyday.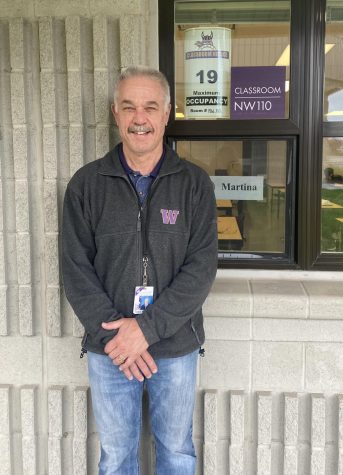 Cliff Chaffee (Grandpa Chaffee for those who know him) in particular has been teaching math at LSHS for 46 years. Chaffee has not only taught his own son, English teacher Stuart Chaffee, but has taught other teachers like Rodger Anderson, Josh Fountain and Drew Larson. Chaffee has lived in Lake Stevens almost his whole life, and this small town has been home to him. Chaffee has seen our school start from about the ground up, and everyone knows he loves to tell stories.
"When I first saw the pool it was a hole in the ground. I watched them build this place, all of it. I got to move in here in 1979, we started without any desks. They hadn't arrived yet, so all our students had to sit on the floor. We made it work, and it has been great fun," Chaffee said.
These veteran teachers have made LSHS their home.
"One of the things about this place is the number of teachers that we feel like we built this. When they do the faculty basketball, it took me forever to get the students listed as visitors because the faculty are home. The students goal is to be here for three years and leave. We take a lot of pride in this place. We take a lot of pride in how you guys do in life," Chaffee said.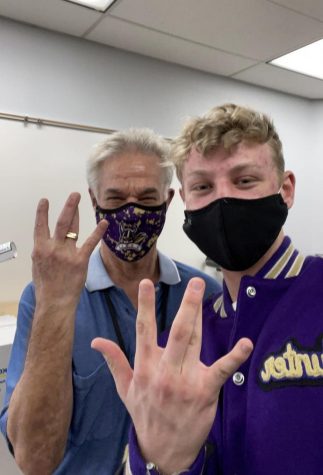 Another veteran teacher, Roger Anderson, has been teaching CWI, Sociology and Driver's Ed. since 1984. Anderson, like Chaffee, grew up in Lake Stevens with over 100 kids in his graduation class. Anderson has been involved in sports too, coaching basketball for nine years and baseball for 32, making it to state and taking second, third, fourth and firth about four or five times.
Like life, teaching and the school have changed with technology over the years and teachers have had to learn to adapt.
"We used to do attendance by hand. I still remember the first computer I got. It was a tiny little computer, and it was so cool to have a computer. In fact we used to have the old fashioned ditto machine because we didn't have copy machines. We used to have to pour fluid into it. If you had to make a worksheet you had to put it on carbon paper and spin it around in a drum," Anderson said. "How times have changed. These students really have kept me young."
Sarah Summers, who has taught Biology and Marine Biology for the past 30 years, agrees that students are the ones that keep them young. Summers is the department head of the Science Department and has loved watching her community grow.
"When I first started at Lake Stevens, I was the fifth science teacher and there was only one other female. Now our department has 12 people. Watching that growth and the support that our community gives us is a huge one. As a coach I have enjoyed watching my athletes excel in swimming and watching them become doctors, teachers, nurses, moms and all that kind of stuff too," Summers said.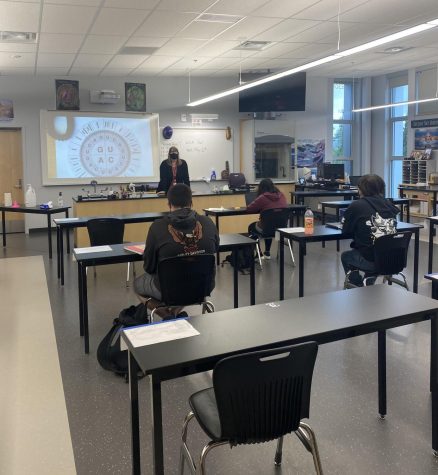 In addition to loving watching her students grow, Summers has also enjoyed preparing her students for their futures.
"I'm also imparting what I think as a science teacher what is so important in society to our next generation; saving our planet, the importance of health, I think all of that stuff is very critical for your generation. Giving you the tools to make the decisions as future voters I think is really important," Summers said.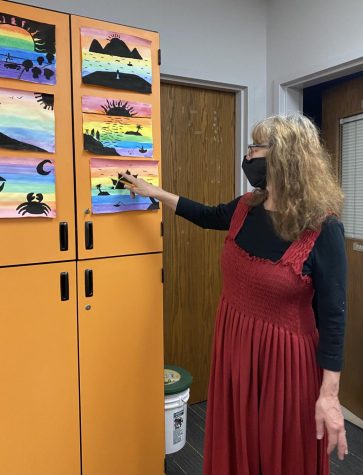 Something that all these teachers have in common is wanting to build that strong relationship between staff and students that really makes LSHS feel like home. Todd Martina has been teaching math at LSHS since 1993. His parents and grandparents were also teachers, so he had always been interested in teaching. His grandfather was inducted into the Lake Stevens Hall of Fame a couple years ago. Martina is now known for his jokes with students, his "Martina Magic" and his love of Mountain Dew.
"I have built really good relationships with other teachers in the math department and teachers in other departments that have been here for a while. I have also always been able to build good relationships with students and have enjoyed being able to teach them valuable life lessons along with math," Martina said.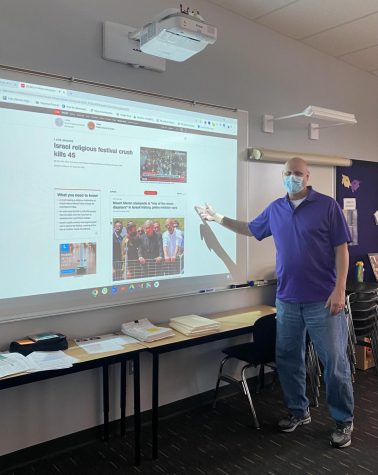 Teachers are some of the most important people in our young lives as they prepare us students for our futures. These veteran teachers have not only watched past LSHS students grow into fine adults, but have watched our community grow too. Please give an extra thank you this year to Cliff Chaffee, Janelle Panamaroff and Denise Sontra as they are retiring this June.
Leave a Comment