LSHS students bring home new pets in quarantine
Students talk about adopting pets this last year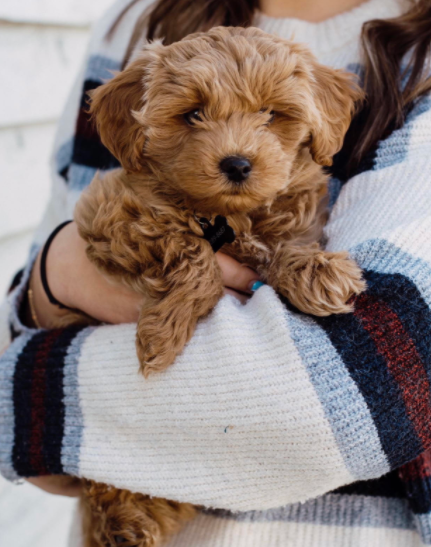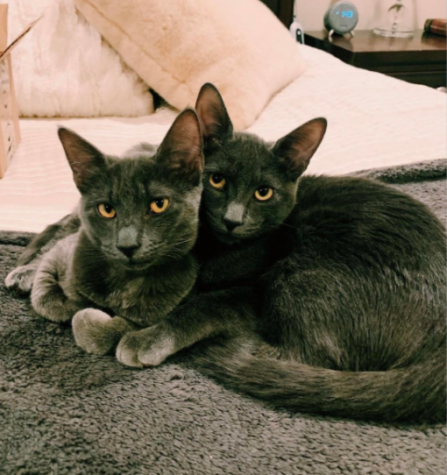 Since COVID-19 forced a shutdown last March, families have been looking for ways to make their day-to-day lives a little brighter. Pet adoption rates have increased throughout Washington state since the pandemic started, and some LSHS students have had the privilege of bringing home some furry new friends.
Because of COVID-19, adopting pets is no longer as simple as walking into a shelter and picking out an animal. There are requirements that limit how many household members can enter the facility. They require people to wear a mask, apply hand sanitizer before and after entering and social distance.
Junior Ryan Liffrig and her family recently adopted two Russian blue kittens in October from Whitman County Humane Society in Pullman, Washington.
"We put in an application to Whitman County Humane Society because we found a litter of kittens over there. My sister Raye was telling us how they got a few kitties over there because of the Eastern Washington fires. We put in an application and within an hour they called us back," Liffrig said. "The next day we drove over there and we each fell in love with a kitty. There was a litter of five, and we were back and forth about if we should get one or two. Finally, my sister decided we were going to get two, and we then named them Cloudy and Blu. It was a long car ride home after that but totally worth it."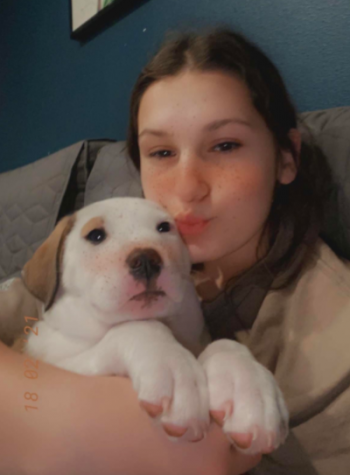 Pets are not only cute and cuddly, but can be very beneficial to mental health – especially in a time like this where we are mostly confined to our homes. Animals, specifically dogs and cats, can reduce stress, anxiety, depression, ease loneliness and encourage exercise.
Senior Olivia Whitney and her sister, freshman Taylor Whitney were surprised with a new puppy this past February, a cattle pooshan named Hank. Being that the Whitney's had no animals, Hank has been a positive change to the family's lives.
"My house can be a little quiet sometimes, so Hank has brought a lot of joy to my family. He definitely makes all of us a lot happier," Whitney said.
Junior Kylie Elliano and her family also got a new pitbull husky puppy since the pandemic and two new cats. Being the second oldest of four sisters, with new pets running around and everyone being home for school, Elliano's day can get a little crazy.
"Whenever I need to have me-time or after I get home from a stressful day, I go and play with my animals because just being with them makes me happy," Elliano said.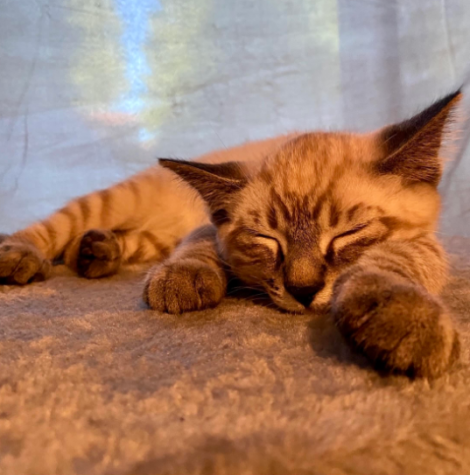 I understand and can relate to how these other LSHS students feel as I too got an animal over quarantine. Having my kitty has changed my outlook and brought a light to the mundane life of quarantine. Having new company brings about a new job, love and a sense of responsibility that is much appreciated in a time when life seems to stand still.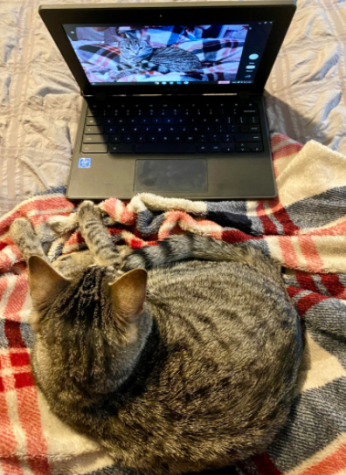 Leave a Comment