Recap on a short spring season
A reflection on the shortened covid-season filled with changes and setbacks for LSHS spring sports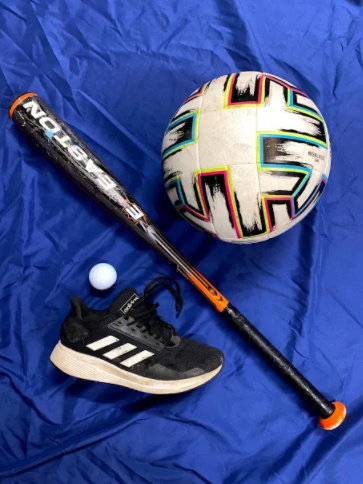 Due to COVID-19, LSHS sport seasons were required to be shortened to fit all the sports into a condensed schedule. Over the five-week span, all the teams looked to take advantage of the opportunity to compete. Spring sports for boys consisted of soccer, baseball, golf, and track. For the girls their spring sports were golf, softball, tennis, and track.
Boys soccer had a solid season. Their final record was 5-3-2. With all of the changes, the boys soccer team came up against a ton of opposition they don't usually see, but for the most part they performed quite well. Along with that, many younger players made huge contributions.
"Next year should be pretty strong. We had some good juniors who really stepped up this season," senior Kohl Lippman said.
Although they had a rough end to their season, a strong win on Senior Night is definitely a spot to build off for the following seasons.
With a heavily packed senior presence on the team, the LSHS girls tennis looked to send them out on a good note, and it is safe to say that they did.
Junior Liz Busby spoke on if she would miss the senior class and she said, "Very much so, because that was pretty much the whole team."
Many individuals on the team went undefeated and for the non-seniors they really hope this can be a year they build on to keep the program as a powerhouse in Wesco.
Next up we look back into the boys side with the LSHS boys baseball team. They sadly fell below what they hoped, ending the season with a 5-9 record. LSHS was very high scoring and really showed their offensive ability throughout the season, scoring 10 plus runs on multiple occasions. But luckily for the boys they have a good pool of underclassmen talent they can build on.
The LSHS girls softball team had a very strong season, falling just below .500 with a final record of 6-7. Very similar to the baseball team, the girls definitely proved they could score with high volumes, scoring 10 or more runs in five of their games. Although this may not have been the final record, they hoped for their definitely bright spots in this team and hopefully a very bright future ahead for the girls.
Golf at LSHS is a spring sport for both girls and boys, and the squad definitely showed their abilities. Even with having an extremely condensed schedule with many weird regulations and setbacks, both the boys and girls team played impressive games and represented Lake Stevens well.
Of course we can't forget track and field. It has become almost a standard at this point for the LSHS Track and Field program to dominate Wesco. Once again the team ended their year undefeated with multiple athletes ranked on the state level. What is even more impressive is the amount of young talent this team has.
"I think next year we will be a lot better because hopefully we'll have a lot more practice," junior Audrey Froelich said.
Clearly all LSHS spring sports made strong showings this spring. Looking ahead, the future is very bright for Lake.
Leave a Comment