Tennis Perspective
Hang on for a minute...we're trying to find some more stories you might like.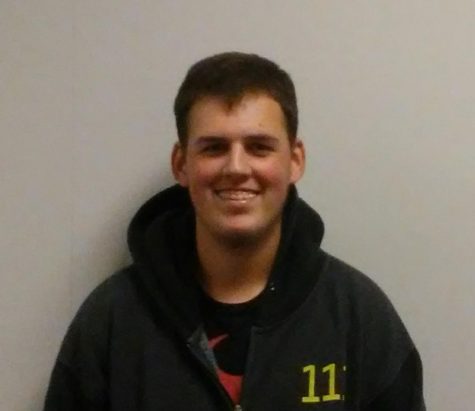 More stories from Logan Smith
How tennis is viewed by students at LSHS
Tennis is one of the fall season sports, which shares the season with football. While the tennis players work just as hard as the football players, not as many spectators come out to watch tennis and miss out on the Lake Stevens talent and their success this season.
Senior Chad Stevens is a player on the tennis team who made varsity last year and also has been playing since freshman year.
"Tennis is not just a game, it's a lifestyle," Stevens said. "If you like hitting a ball as hard as you can, then you'll enjoy tennis… I do not plan to go pro in the future, it's pretty competitive, however I do plan to play after [high school]" Stevens said
The tennis team has been doing great this season, with most of their games being victories.
"This season is the best we've done in a long time." Stevens said.
Palmer Hodges, who is Chad Stevens' doubles partner, believes that tennis is a beneficial skill.
"I think it's had a positive influence, I've met a lot of great friends through it," Hodges said.
Palmer started with soccer but has now been playing tennis for four years and has been Stevens' doubles partner for two years. Now their sights are set on getting to state after failing to make it last year. Mr. Hein, the current coach, is thought highly of  by both Stevens and Hodges. "He's got some pretty good motivational speeches," Stevens said.  
Many people aren't aware that tennis is an engaging spectator sport.
"Tennis is fun, I used to play tennis when I was a freshman" junior Carmen Garcia said. Garcia also has friends that have been playing tennis since they were kids but do not attend this school, she said. When asked which sport she hears about the most she says it's football, but she has heard talk of tennis. She has never attended a tennis game as a fan, but would consider it. "Sports bring the school together," Garcia said.
"Tennis is actually a really hard sport. There are different types of tennis [, recreational and actual tournaments,] recreational could potentially lead to tournaments, which could take you into college," Garcia said.
Most students will agree sports are a large chunk of the school's spirit, and while that's true, there are some sports which do not get nearly enough attention. A suggestion I received from Garcia was that tennis players could possibly do something similar to the football players on game days such as bring their rackets.  The tennis team has been doing good this season, only losing three out of 16 games so far. They will be having a district tournament at Jackson High School on 10/17 at 1:00 pm.
To see how the tennis team has been doing head on over to http://www.wescoathletics.com/index.php?pid=0.3.28.17.320