Tiktok sensation Sophomore Ruslana Popach tells all
The secret behind her crazy life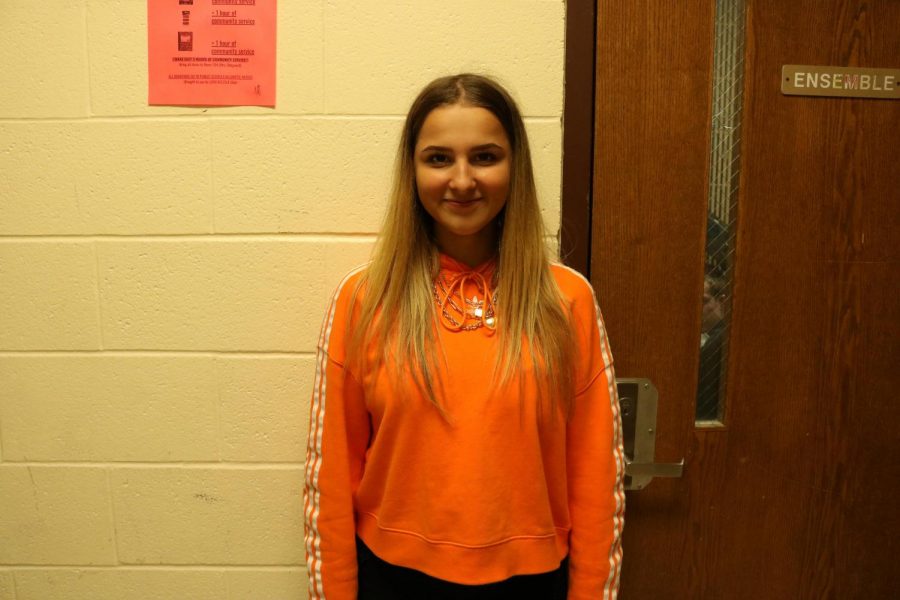 Sophomore Ruslana Popach is a dedicated student that goes to LSHS, while simultaneously having a completely different life outside of it. Popach has 640,000 followers in a social media platform called Tik Tok, an app used to create short videos.
"[I like doing tik tok] because it gives me a platform to show people how to be creative and influence people to be themselves, as well as showing my own and being able to express myself," Popach said.
TikTok users pick a sound or audio on the app and are able to make it in any way they want- the creativity is endless! There are videos where users can dance, lip sync to songs, movie or TV show scenes, and can also record their own sounds as they please.
Popach is constantly thinking of video ideas and going live on Tik Tok or instagram to interact with her supporters, and they constantly make video edits with her videos/photos, and including her siblings who also have popular social media platforms. Popach's sister Daryna Popach has over 1 million followers on TikTok!
"I love being able to inspire people and going live to interact with my supporters, they are truly incredible and it is so special that I am able to have that. I'm very grateful," Popach said.
Despite the internet fame, Popach does not fail to be nice, humble, and hardworking. Popach keeps it real and is herself unapologetically despite what critics say and she keeps her head up, which is to be admired. With sudden fame comes hardship as well, and she is able to balance her life extremely well between family, friends, school, and TikTok.
"I don't really mind if people don't like what I do. Not everyone is able to understand it and that's okay, because it is all worth it in the end. They might not understand that, but it's the truth," Popach said,
TikTok has become a big phenomenon because those short videos are very entertaining, and are easily watchable with just a swipe. Popach has become popular on the app through hard work and dedication, pushing and trying to post 2-3 times a day, always using her creativity. She is now well-known for her comedy TikToks, alongside her sisters, who do the same. Follow her on Tik Tok and support a fellow Viking!