The future of Lake Stevens
Lake Stevens High School is getting a new look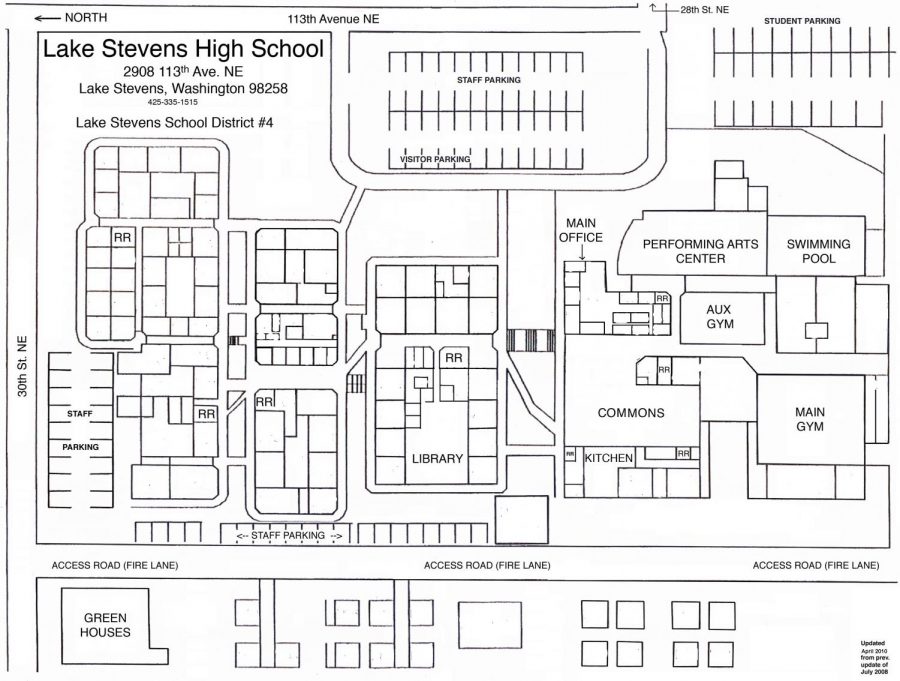 LSHS is going to begin reconstruction on the last day of school, June 15, 2017. This high school was built in 1979 and is falling apart. The construction is supposed to take two school years and three summers if not longer. There are parts of this school that are no longer suitable for our learning today; these parts will be removed and new parts that are more suitable are going to be added for our 21st Century learning.
There has been a lot of talk about earthquakes and fires in the past couple of years, and our school needs to be prepared for whatever might dare hit Lake Stevens. Manager Robb Stanton and the architects are taking all of their knowledge on natural disaster protection and implementing it into the plans for LSHS. They want to make sure our school is strong, earthquake safe and fire proof. To start, the construction plans are being made to build two new buildings one academic building and one athletics building which is supposed to take close to one school year and two summers. When the new buildings are built, Stanton and his crew are going to reconfigure the current gym to fit makeshift classrooms and room for performing arts/music. When the teachers have new rooms set up, the removal of the 200, 300, and old portion of the 100 building will begin.
Many people are overly excited for this construction to start, and finish; it is definitely time for a remodel.
"The best part of this is talking with teachers, students, community members, on what their vision is for Lake Stevens High School. This isn't my building, this is our building! So, talking to students about what they like at a place that they go to school everyday, talking to teachers about what they like in a place that they go to work everyday, and talking to our community about a place that they visit and use everyday has been the most rewarding part," Stanton said
Some things to expect: The cafeteria is going to be expanded so that our three lunches can be combined into just two lunches. The paths to get from class to class will be more inclusive, so no more worrying about getting wet on a rainy day. the portables will remain.But, since there is not a whole ton of space to expand, the 400 building plans to go from one floor to two floors. A new Learning Commons/Library will be implemented as well as a newer and larger parking lot, with more entrances and exits.
LSHS was going to need an update one day, better late than never. "With anything in life if you don't start you're never going to get finished, so you might as well, the sooner we get started the sooner we get done," said Associate Principal Dan Alderson.